Dr. Tracie Brack Named Principal Of Tadmore Elementary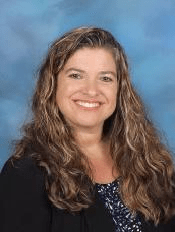 Superintendent Will Schofield announced today his intent to recommend Dr. Tracie Brack as the next Principal of Tadmore Elementary School. The recommendation will be made at the April 25, 2022 board meeting. Brack will follow Principal Robin Gower who will retire at the end of the school year.
Currently, Brack serves as Principal at Friendship Elementary, a position she has held since 2016.
"We are excited to have Dr. Tracie Brack bring her leadership and unique skillset to the students, staff, and community of Tadmore Elementary," said Superintendent Will Schofield. "She has a strong track record of creating a learning environment that supports the well-being of both students and staff—one that encourages boys and girls to be self-sufficient problem solvers. She has a heart for serving boys and girls and the courage to lead team members where they need to be to meet students' needs."
Brack began her career in education teaching Spanish at all three levels: elementary, middle, and high school, in both the Forsyth County and Gwinnett County School Districts. She joined the Hall County Team in 2007, serving as an ESOL teacher at Lyman Hall Elementary (2007-2008). She then taught 2nd grade at World Language Academy Elementary for two years before being selected as the Assistant Principal for Sugar Hill Elementary in 2010. Brack transferred to Friendship Elementary in 2015 as an Assistant Principal, and after one year in that position was promoted to Principal.
"I am thrilled to have the opportunity to join the students, staff, and community of Tadmore Elementary," said Brack. "I anticipate working with and learning from the faculty and staff at Tadmore to continue their journey of teaching students to use their voices for good, demonstrate good character, be the best learners they can be, overcome obstacles through determination and hard work, and make the world a better place. I am grateful for the opportunity to grow with them and serve our school community."
Brack holds a B.S. in Education in Foreign Language Education from the University of Georgia. Both her Master's of Educational Leadership and her Doctorate of Educational Leadership were earned from Georgia State University.