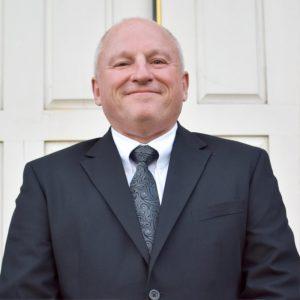 Craig Herrington,
Chairman
Email: craig.herrington@hallco.org
Craig has been serving as the Post 3 Board member for 22 years. He serves as Chairman of the board and also serves as the board's representative on the Hall County Parks and Leisure Board. Craig is a native of Hall County and a graduate of Johnson High School. He was employed by Duplicating Products of Gainesville straight out of high school and has 45 years of service with them.
Craig and his wife, Lisa, have two children and three grandchildren. They all have been or are currently students of Hall County Schools. Lisa has worked in the education field for 33 years and is currently working for the Hall County School System in the Technology Department. Their daughter, Heather graduated from Brenau University with a Masters degree in Early Childhood Education and is currently a fourth grade teacher at Sardis Elementary School. She along with her husband and children live in the Chestatee School District.
Their son Michael and his wife Tabitha live in the East Hall School District and Tabitha is employed at the Hall County Schools Transportation Department.
Hall County Schools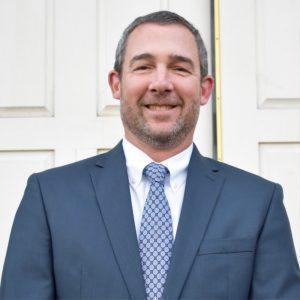 Nath Morris,
Vice Chairman
Email: nath.morris@hallco.org
Mr. Morris has served as the Post 4 Chairman and as a legislative liaison for some time, but now serves as Vice Chairman for the board. Nath has a passion for maintaining local control of educational concerns. "Who knows better the educational needs for our students than our teachers, administrators and community?"
Nath is a graduate of the University of Georgia and is the Vice President-Expo for US Poultry and has been in the poultry industry for 31 years. Married to Joy, their two children graduated from North Hall High School. Megan is a graduate of University of Georgia and is employed in the medical supplies industry. Jennifer is a graduate of Piedmont College and is a nurse at Northeast Georgia Health System. Joy works for the school system in the area of Student Assignment and Enrollment.
Hall County Schools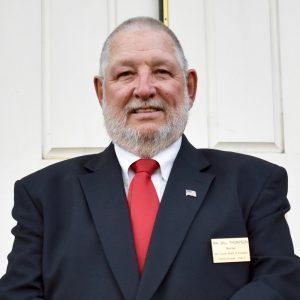 Bill Thompson,
Board Member
Email: bill.thompson@hallco.org
Bill Thompson has begun his 12th year as the County At-Large Board member. He retired from the Hall County School System after serving 32 years. His most recent position was that of Principal of Chestatee High School. His love for the students and staff throughout his career as a teacher and an administrator made the job fun and not a "job." "This is my 44th year with the Hall County School System and my wife Linda's 42th year. We are both so proud of our years of service and grateful for what it has provided for our family." Three of his five children have worked for the Hall County School System at one time or another.
Hall County Schools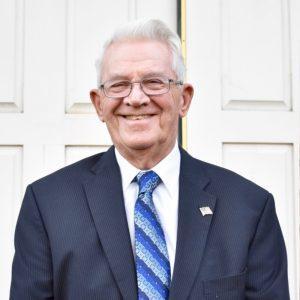 Sam Chapman,
Board Member
Email: sam.chapman@hallco.org
Sam is in his 11th year as the Post 1 Board member. He is a farmer and has promoted agriculture throughout the county for numerous years. He and his wife, Martha, are active members of Riverbend Baptist Church.
Sam, Martha, their sons Mitch and Lee, along with daughters-in-law Karen and Julie, are all graduates of UGA. Mitch, Lee and Karen received their master's degree from Brenau, and both Karen and Julie are school teachers. Martha, Mitch, Lee, grandsons Josh and Hayden, along with granddaughters Haley and Payton are all graduates of EHHS.
Hall County Schools
Mark Pettitt,
Board Member
Email: mark.pettitt@hallco.org
Mark Pettitt was elected in 2018 with more than 44,000 votes to the Board of Education. He has worked tirelessly to protect family choice and keep schools open for students during the COVID-19 pandemic.
Mark Pettitt is a native of Gainesville and holds a Bachelor of Science degree from the University of North Georgia. A product of Hall County Schools, he graduated from Johnson High School where he served as Class President and participated in Youth Leadership Hall.
As a lifelong resident of Hall County, Mark has dedicated much of his adult life to serving his community. In 2013 Mark was appointed to the Hall County Library System Board of Trustees and was elected Chairman of the Board in 2015. While serving on the library board, Pettitt spearheaded the implementation of the passport acceptance program at the Blackshear Place library, helped eliminate employee furloughs, worked to increase operating hours at each branch and built up the system's fund balance by nearly 250%. Pettitt was also instrumental in working with the County Commission and Georgia General Assembly to secure funding for the renovation of the downtown Gainesville Library.
Additionally, he served as the south Hall appointee to the County's first ever Citizen's SPLOST Oversight Committee from 2013-2018 and has been elected twice to the Georgia Republican Party State Committee.
Pettitt currently works for the University of North Georgia in the Office of Government Relations and Economic Development. Prior to that, he worked in Business Development and was a supervisor for UPS for several years. Mark lives in Chestnut Mountain and is a Director for the Gainesville Jaycees, a nonprofit group focused on service to humanity.
Hall County Schools