Magnet Schools
&

Programs of Choice
The Hall County School District has been featured in both the Wall Street Journal and Forbes magazine as an example of a school system where innovation in programming and technology is being used to emphasize students' individual strengths and interests, and, consequently, to increase the number of students engaged in rigorous coursework.
Students are assigned to schools based on their residential addresses, and all schools have a variety of excellent programming options to meet students' needs. However, it is our belief that students are most successful when they are involved in programs that engage and motivate them, that capitalize on their unique talents and interests.
Hall County Schools offers a school choice program that makes a highly personalized education available to all students. Currently, the system offers many magnet schools and programs of choice to bring innovative curricula to students in a more concerted effort to meet their individual needs.
Students may apply to a school with a certain focus or to a school with a unique program that matches their individual interests, aptitudes, and goals. Except for Howard E. Ivester Early College, Lanier College Career Academy, and World Language Academy (in some instances), parents of students who live outside the school's attendance zone must provide transportation.
HCSD Virtual Program of Choice for Grades 3 – 12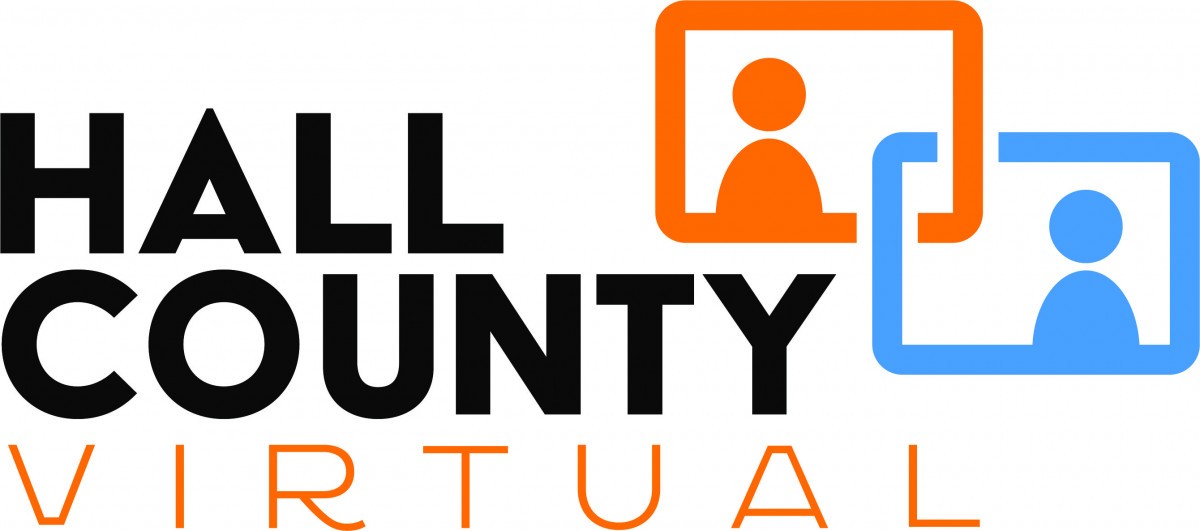 The purpose of the HCSD Virtual Program of Choice is to build a connected community of teachers, staff, families, and students who will thrive in virtual learning. It is designed for 3rd – 12th grade students who:
Desire a virtual choice
Demonstrate success in a virtual environment
Can work independently
Have access to internet
Accepted students will take all of their classes virtually. The virtual classes will have both synchronous and asynchronous components, and students can expect to have regularly scheduled live class sessions every week during the school day, as well as independent learning activities. Students can participate in after-school extracurricular activities in their home school ((zoned school or where student is currently enrolled). For more information: https://www.hallco.org/web/hcsd-virtual-program/
Director/Principal: Mr. Scott Tipton
Like Charter Schools, Magnet School concepts were developed through a thoughtful, comprehensive planning process during which parents, teachers and administrators "dreamed a school."
After reaching consensus on innovative or unique educational options for all students, these schools gained approval from the Hall County Board of Education to use a focused, school-wide approach for increased engagement and achievement.
If families are interested in their children attending a Magnet School to which they are not zoned, they may submit an application to the school.
Competitive Programs of Choice
Any Hall County School District student may apply to a Program of Choice in his or her area of interest, regardless of home school assignment. Students are selected to participate in Programs of Choice through a competitive application process during which they are evaluated for the match between strengths and interests and the program goals, specialized content and instructional approaches.
Parents of selected students who live outside the school's attendance zone must provide transportation. For applications and information about the selection process, please see the school's webpage.
Elementary School Programs of Choice
Advanced Scholars Academy (ASA) at Riverbend Elementary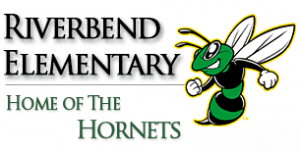 The Advanced Scholars Academy (ASA) at Riverbend Elementary is an innovative program of choice, appropriate for self-motivated, passionate students who are ready for rigorous, personalized learning experiences. ASA provides instruction that challenges advanced students.
ASA teachers design customized schedules and instruction to meet the unique needs of each student, including flexible part-time enrollment for a limited number of home-schooled students. Character development is practiced daily, and all students take part in community service.
Participants are selected based on evidence of their achievement, motivation to excel, creativity, curiosity and maturity to work well independently and in small group settings.
For additional information: res.hallco.org or 770-534-4141. Contact ASA Coordinator Heather York at Heather.York@hallco.org
The Advanced Scholars Program (ASP) at Friendship Elementary School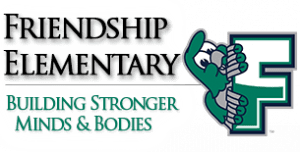 The Advanced Scholars Program at Friendship Elementary School is designed to create an academically rigorous, inquiry-based program to facilitate the growth of creative thinkers. ASP classrooms foster an environment that encourages each student to display their own talents while learning to work cooperatively.
ASP classrooms incorporate character education and leadership skills through service learning. Enrollment is based on a set of eligibility requirements to ensure that the students can be as successful as possible. ASP classes are available in grades K-5 and students apply each year in order to continue in the program.

For additional information: http://fes.hallco.org/web/asp-program-information or 770-932-1223.
Contact ASP Coordinator Nicole Hill at Nicole.Hill@hallco.org
Dual Language Spanish Immersion Path at White Sulphur Elementary School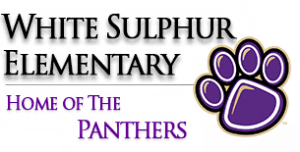 At White Sulphur Elementary School, Kindergarten students have the option to enroll in the Dual Language Spanish Immersion Path Program of Choice. The Dual Language Program of Choice will help grow bilingual and culturally diverse students in the East Hall community. It will help cultivate native Spanish speakers who are new to the English Language and support Hall County School District's goal to develop bilingual students.
In this Program of Choice, students receive half of their instruction in Spanish and half of their instruction in English each day. The Dual Language Path at WSES is a cohort group that begins in Kindergarten. The program will expand each year, so students will have six years of Spanish immersion instruction before reaching middle school.
This Program of Choice is open to White Sulphur students as well as students outside the WSES school zone (tuition applies for students outside of Hall County- visit hallco.org for more information).
Visit our website wses.hallco.org or call 770-532-0945 to learn more about the Dual Language Spanish Immersion Path Program of Choice at White Sulphur Elementary School.
Lula Elementary: Discovering Our Gifts (D.O.G.) Academy
Lula Elementary: Discovering Our Gifts (D.O.G.) Academy – The D.O.G. Academy is for high achieving 3rd, 4th, and 5th grade students, where learners have opportunities to learn, transfer, and apply their understanding of the content while developing research, technology, and inquiry skills to become competitive 21st century learners.
The students learn how content connects and relates to other topics, disciplines, events, time, and cultures. The D.O.G. classroom allows the students to work independently, collaboratively, and through whole groups depending on the assignment, concept, needs, and delivery model.
Promoting Unlimited Potential (P.U.P.) Academy begins in 2nd grade. The students in our P.U.P. academy classrooms have advanced curriculum in specific concept areas, move at a faster pace, and use in depth hands-on activities through a variety of learning experiences. The classrooms focus on allowing the students to develop a deeper understanding of concepts while providing opportunities to participate in project based learning, teamwork, and problem solving activities.
Middle School Programs of Choice
Da Vinci Academy (DVA) at South Hall Middle School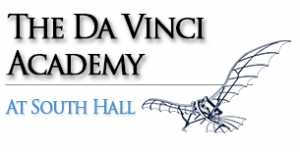 Da Vinci Academy at South Hall Middle School is a program designed for students who have a passion for learning, primarily focused in the arts, sciences and technology. Students who are curious, who are original thinkers and who are open to discovering their gifts in a creative educational setting are prime candidates for this program. Intrinsic motivation, creativity and self-discipline are characteristics that DVA students should possess.
DVA provides a project-based learning environment that features a project-based cooperative learning integrated curriculum. The Museum of Inspired Learning offers opportunities for students to research and create collaborative exhibits in a museum setting. DVA teachers are carefully selected for their creativity, content expertise, and ability to teach in an integrated fashion; in addition to their DVA classes with multi-talented teachers, students also work with community experts in their fields of study.
Selection is based on evidence from students' applications, teacher recommendations, and school transcripts of (a) intrinsic motivation to excel; (b) interest and advanced ability in the arts, sciences and/or technology; (c) creativity; and (d) ability to work well independently and in small group settings.
For more information: https://shms.hallco.org/web/da-vinci-academy/  or 770-533-4004
The Earhart Edison Exploration Academy (E2) at North Hall Middle School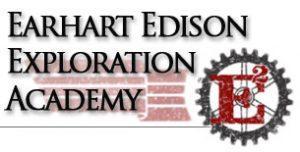 The Earhart-Edison Academy (E2) is the Hall County middle school program of choice where students explore Science, Technology, Engineering, and Math in a rich, interdisciplinary context. Students are immersed in an environment of STEM exploration that emphasizes service-learning, career exploration and leadership development.
Real-life STEM experiences include technology product development, research, and authentic applications through various speakers, on-line platforms, contests, and field trips.
Students also earn high school credit for Honors Earth Systems in the 6th grade. E2 students can earn at least two high school science credits along with one high school math credit before entering high school. All E2 students use laptops not only for their core academic classes, but also for collaborative, student choice learning experiences.
For more information, go to http://nhms.hallco.org/web/earhart-edison-acad/ ;
E2 Coordinator Kimberley Nash: Kimberley.Nash@hallco.org or call: 770-983-9749
E2 Co-coordinator Katie Olson: Katie.Olson@hallco.org
High School Programs of Choice