Abigail Celli Named Principal Of Friendship Elementary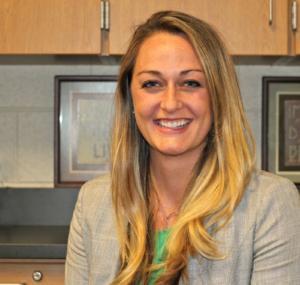 Superintendent Will Schofield announced today his intent to recommend Abigail Celli as the next Principal of Friendship Elementary School. The recommendation will be made at the April 25, 2022 board meeting. Celli will follow Dr. Tracie Brack who will transfer in order to be the next Principal at Tadmore Elementary, pending board approval.
Currently, Celli serves as Assistant Principal at The Academies of Discovery at South Hall Middle School, a position she has held since 2018.
"Abigail Celli's leadership as an Assistant Principal has been critical to the on-going success at AOD," said Superintendent Will Schofield. "Her ability to listen with a servant's heart, to build collaborative teams, and to motivate students and staff to stretch and challenge themselves for the betterment of learning are strengths that will serve her and stakeholders well as she steps into the role of principal."
Celli began her career in education teaching Spanish for Monroe County Schools in Indiana in 2011. In 2012, she returned home to Illinois and spent the next five years teaching Spanish and coaching. She was promoted to Dean of Students for Community Unit District 95 in 2017. She joined the Hall County Team in 2018 as Spanish teacher at East hall High School, and the following year she accepted the role of Assistant Principal at the Academies of Discovery at South Hall.
"It is an honor to have the opportunity to join the Friendship Elementary team as the newly appointed Principal," said Celli. "I look forward to working alongside the amazing educators, students, and families in the community to continue to provide our young learners with an enriching educational experience.  I am particularly excited to meet our students and watch as they grow into compassionate, independent, and creative thinkers."
Celli holds a BS in K-12 Spanish Language Education from Indiana University and a Master's Degree in Teacher Leadership from Concordia University. She also has a Second Language Acquisition Degree from the University of Seville in Spain.