Superintendent to Recommend Keri Smith as Principal for Riverbend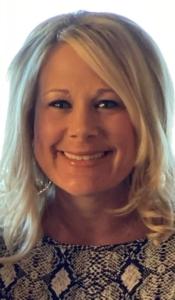 Superintendent Will Schofield announced today his intent to recommend Keri Smith as the next Principal of Riverbend Elementary School. The recommendation will be made at the April 11, 2022 board meeting. Smith will follow principal Donna Wiggins who will retire at the end of the school year.
Smith has served as an Assistant Principal at North Hall Middle School since 2017.
"Keri Smith has such wide range of experience in the field of education," said Superintendent Will Schofield. "Her versatility, compassion, and courage to think outside the box are leadership traits necessary to lead schools during this unprecedented era. We look forward to watching Riverbend continue to flourish under her leadership."
A graduate of North Hall High School, Smith has been a member the Hall County District Team for 19 years. She taught 3rd, 4th, and 5th grade from 2003 through 2013 at Lula, Riverbend, World Language Academy, and Spout Springs Elementary Schools. From 2012 through 2017, she served as an instructional coach at Spout Springs Elementary and Lyman Hall Elementary.
Smith was an Adjunct Professor at the University of North Georgia from 2010 through 2017, where she taught Pre-Education classes to freshmen, sophomore, and senior level college students. Additionally, she taught courses in the Early Childhood Teacher Pathway to grades 9 through 12 at Lanier College and Career Academy (2016-2017). In 2017, she was selected as Assistant Principal for North Hall Middle School, where she currently oversees Assessment, Career Tech and Agriculture Education (CTAE), and Response to Intervention (RTI).
"It is an honor to be able to serve the North Hall community as the principal of Riverbend Elementary," said Smith. "I look forward to working alongside the teachers, students, families, and community to continue making Riverbend an exceptional place for students to learn and grow. This opportunity will allow me to return to the school that I attended as a child, and had the opportunity to teach in during my early years as an educator.  I am thankful for the loving support of my husband Chris, and my children Matthew, Bailey, Jake, Lawson and Nolee for anchoring me during this journey."
Smith holds a B.S. in Early Childhood Education and a Master's of Education from Brenau University. Her Ed. S from Valdosta State University.