Governor's Honors Program HCSD Nominees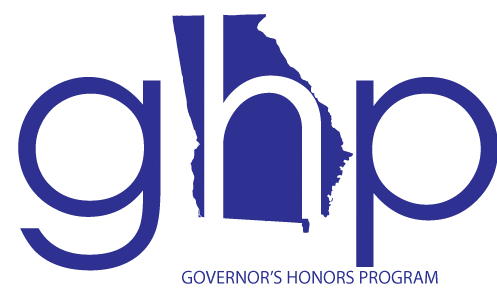 Hall County Schools is proud to announce that 52 sophomores and juniors have been selected to represent Hall County Schools as district nominees for the Georgia Governor's Honors Program. The Governor's Honors Program, known as GHP, is a residential summer program for gifted and talented high school juniors and seniors who have a passion for one of the nomination areas.
The Georgia Governor's Honors Program (GHP) is a residential summer program for skilled, knowledgeable, and talented high school sophomores and juniors. GHP offers instruction that is significantly different from the typical high school classroom and is designed to provide students with academic, cultural, and social enrichment necessary to become the next generation of global critical thinkers, innovators, and leaders. GHP is held in mid-summer (mid-June to mid-July) as a residential educational experience on a college or university campus. Students attend classes in the mornings and afternoons in specific areas of study, and they participate in a wide variety of social and instructional opportunities every evening. Meals and rooms are provided by the program. The only required and expected costs to the students are: travel expenses to and from the semifinalist event and host campus; a few basic supplies for classes and dorm rooms; and spending money as desired during the program (https://gosa.georgia.gov/governors-honors-program).
Managed by the Governor's Office for Student Achievement, the plan for this summer is to hold GHP at Georgia Southern University. The 2024 program will be the 61st summer, making it the longest continually running program of its kind in the nation. GHP will notify students in on February 2, 2024, if they move on to the semifinalist/interview phase of the GHP application process.
Hall County School District's Nominees for the 2024 Georgia Governor's Honors Program
Student Name
High School
Nomination Area
Concentration (If applicable)
Blanca
Garibaldi
Cherokee Bluff High School
Communicative Arts
Nicholas
Chaux Parra
Cherokee Bluff High School
Communicative Arts
Isabella
Hullings
Cherokee Bluff High School
Communicative Arts
Hanna
Nilsson
Cherokee Bluff High School
Communicative Arts
Kate
Stillerman
Chestatee High School
Communicative Arts
Catherine
Banks
Flowery Branch High School
Communicative Arts
Kate
Carson
Flowery Branch HS/Virtual Program of Choice
Communicative Arts
Diana
Bonilla Bonilla
West Hall High School
Communicative Arts
Kaylee
Echols
West Hall High School
Computer Science
Victoria
Rincon Garcia
West Hall High School
Computer Science
Maximo
Munoz
Flowery Branch High School
Engineering
Mechanical & Electrical
Madeleine
Vaughn
Flowery Branch High School
Engineering
Mechanical & Electrical
Jackson
Tomlin
North Hall High School
Engineering
Mechanical & Electrical
Ava
Nardone
Flowery Branch High School
Mathematics
Evelyn
Crow
North Hall High School
Mathematics
Brycen
Garrett
North Hall High School
Mathematics
Aidan
Voyles
North Hall High School
Mathematics
Melissa
Londono
West Hall High School
Mathematics
Dallin
Peoples
Flowery Branch High School
Music
Brass: Trombone
Owen
Guthrie
North Hall High School
Music
Jazz: Trombone
Lydia
O'Neill
Flowery Branch High School
Music
Piano
Isaak
Rowe
Cherokee Bluff High School
Music
Voice: Bass
Alexis
Wood
Flowery Branch High School
Music
Voice: Soprano
Connor
McClenathen
Chestatee High School
Music
Voice: Tenor
LilaLee
McCarthy
Cherokee Bluff High School
Music
Woodwind: Clarinet
Parker
Abbott
Chestatee High School
Science
Biology/Env. Science
Annabella
Ngo
Chestatee High School
Science
Biology/Env. Science
Daniel
Cavazos
North Hall High School
Science
Biology/Env. Science
Jacquelyn
Owens
North Hall High School
Science
Biology/Env. Science
Rinburche
Duong
Flowery Branch High School
Science
Chemistry
Armando
Garcia
Johnson High School
Science
Chemistry
Nicolas
Rios
Cherokee Bluff High School
Science
Physics
Franciszek
Grzegowski
Cherokee Bluff High School
Science
Physics
Landon
Berry
East Hall High School
Social Studies
Xavier
Argueta
East Hall High School
Social Studies
Isobel
McCain
Johnson High School
Social Studies
Mary
Tymchuk
North Hall High School
Social Studies
Caroline
Castle
Flowery Branch High School
Theatre Performance
Olivia
Greer
North Hall High School
Theatre Performance
Mackenzie
Costilow
Flowery Branch High School
Visual Arts
Paula Camila
Mayo Gonzalez
Johnson High School
Visual Arts
Victoria
Rodriguez
West Hall High School
Visual Arts
Josselyn
Castaneda
West Hall High School
Visual Arts
Sophia
Butler
West Hall High School
Visual Arts
Elisama
Bravo
West Hall High School
Visual Arts
Bich
Dinh
West Hall High School
Visual Arts
Reymi
Alvarado
Flowery Branch High School
World Languages
Spanish
Mia
Myers
Flowery Branch High School
World Languages
Spanish
Ana
Luque
North Hall High School
World Languages
Spanish
Valentina
Arrayago
West Hall High School
World Languages
Spanish
Alison
Svetz
West Hall High School
World Languages
Spanish
Fátima
Chavez
West Hall High School
World Languages
Spanish