Governor's Honors Program – 2023 HCSD Nominees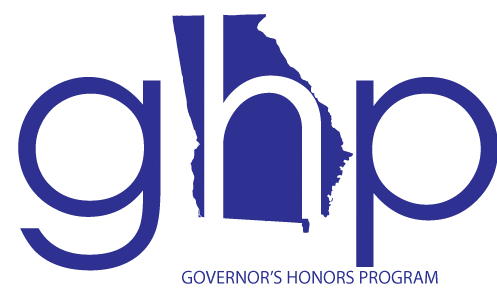 Sixty-two sophomores and juniors have been selected to represent Hall County Schools as district nominees for the Georgia Governor's Honors Program. The Governor's Honors Program, known as GHP, is a residential summer program for gifted and talented high school juniors and seniors who have a passion for one of the nomination areas. Last year, GHP had 628 student finalists attending a fully residential in-person program, and 10 of these were from Hall County Schools.
Managed by the Governor's Office for Student Achievement, the plan for this summer is to hold GHP at Georgia Southern University. The 2023 program will be the 60th summer, making it the longest continually running program of its kind in the nation. GHP will notify students in on February 10, 2023, if they move on to the semifinalist/interview phase of the GHP application process.
Hall County School District's Nominees for the 2023 Georgia Governor's Honors Program
Student Name
High School
Nomination Area:
Concentration (If appl.):
Kelechi
Anaba
Flowery Branch High
Mathematics
Ruby (Jamie)
Becerra
West Hall High
Theatre Performance
Miranda
Benitez
Flowery Branch High
Music
Voice: Alto
Diana
Bonilla
West Hall High
Communicative Arts
Belen
Bravo
West Hall High
Communicative Arts
John
Breakfield
Flowery Branch High
Science
Biology/Env. Science
Eliza
Brooks
Flowery Branch High
World Languages
Spanish
John
Browning
North Hall High
Computer Science
Alisa
Butze
Chestatee High
Science
Biology/Env. Science
William
Carey
North Hall High
Science
Biology/Env. Science
Ashley
Castillo
West Hall High
World Languages
Chinese
Kaitlyn
Corcoran
Flowery Branch High
Music
Voice: Soprano
Evelyn
Crow
North Hall High
Mathematics
Audrey
Dillard
Flowery Branch High
Visual Arts
Lily
Dunagan
Flowery Branch High
Visual Arts
Declan
Dunn
Flowery Branch High
Engineering
Programming
Rinburche
Duong
Flowery Branch High
Science
Chemistry
Hudson
Everett
North Hall High
Social Studies
Annie
Fair
East Hall High
Science
Chemistry
Mia
Gamez
Johnson High
Visual Arts
Ansley
Giddens
East Hall High
Science
Chemistry
Emma
Goss
Johnson High
Communicative Arts
Franciszek
Grzegowski
Cherokee Bluff High
Science
Physics
Faith
Harvey
Chestatee High
Music
Voice: Alto
Logan
Huntsman
Flowery Branch High
Engineering
Mechanical/Electrical
James
Ingraham
Johnson High
Social Studies
Naomi
Jones
Cherokee Bluff High
Social Studies
Grace
Jones
Chestatee High
Science
Biology/Env. Science
Carly
Katulka
Flowery Branch High
Visual Arts
Anna Kate
Kelly
Cherokee Bluff High
Visual Arts
Connor
Kelly
Johnson High
Mathematics
Zoie(Kai)
Kvamme
Flowery Branch High
Music
Voice: Soprano
Carter
Massey
Flowery Branch High
Science
Biology/Env. Science
Isobel
McCain
Johnson High
Social Studies
Litzy
Mondragon
Johnson High
Mathematics
Athena
Moorthy
Flowery Branch High
Communicative Arts
Max
Munoz
Flowery Branch High
Engineering
Mechanical Design
Garrett
Murphy
Flowery Branch High
Mathematics
Iliyan
Nazarali
Chestatee High
Computer Science
Uyen
Ngo
West Hall High
World Languages
Chinese
Richney
Nguyen
Flowery Branch High
Science
Biology/Env. Science
Lydia
O'Neill
Flowery Branch High
Music
Piano
Jacquelyn
Owens
North Hall High
Mathematics
Emily
Pethel
Johnson High
Social Studies
Arely
Pinon
Johnson High
Mathematics
Nicolas
Rios Aricapa
Cherokee Bluff High
Science
Physics
Benvon
Roberts
Flowery Branch High
Communicative Arts
Samantha
Roper
Cherokee Bluff High
Music
Voice: Soprano
Isaak
Rowe
Cherokee Bluff High
Music
Voice: Bass
Marijane
See
Johnson High
Visual Arts
Natalie
Sengsouvong
East Hall High
Mathematics
Nicholas
Simela
Flowery Branch High
Music
Voice: Bass
Alexandra
Soto
North Hall High
Visual Arts
Kevin
Soto
West Hall High
World Languages
Spanish
Caleb
Sulak
Cherokee Bluff High
Social Studies
Adarrius
Thorpe
West Hall High
Science
Biology/Env. Science
James (Bo)
Tison
Flowery Branch High
Engineering
Mechanical Design
Mary Eloise
Tymchuk
North Hall High
Social Studies
Josh
Warren
Flowery Branch High
Social Studies
Brinleigh
Waxter
Cherokee Bluff High
Social Studies
Brekelle
Wilkes
Johnson High
Social Studies
Victoria
Willard
West Hall High
World Languages
Spanish