McIntyre Named District Teacher of the Year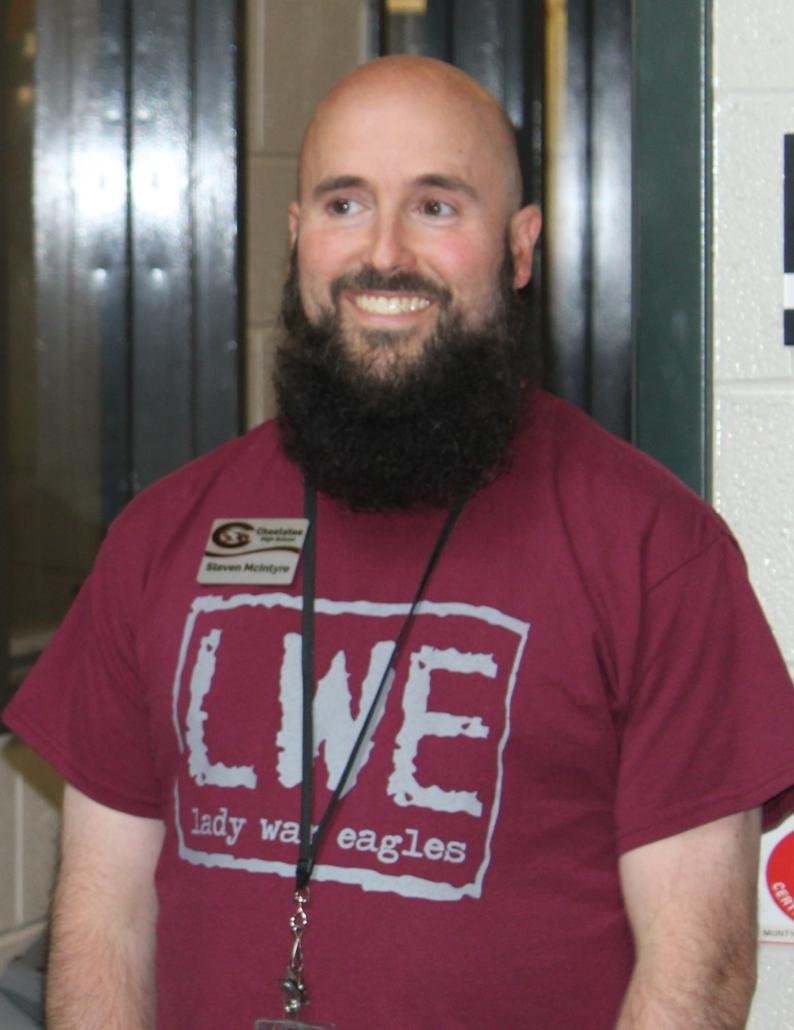 The Hall County School District congratulates Steven McIntyre, its 2023-24 District Teacher of the Year.
Since 2016, McIntyre has taught audio-video technology at Chestatee High School, where he currently serves on the school improvement team. He also supervises and leads an incredibly talented group of audio-video students who live stream and produce all of the Chestatee High School athletic events, as well some district level events such as the Lanierland Basketball finals and the Torch Awards Ceremony. McIntyre's students develop skills through hands-on-learning experiences that will serve them well past high school graduation.
Superintendent Will Schofield and Deputy Superintendent for Teaching and Learning, Kevin Bales surprised McIntyre and his students this morning with the exciting news. They were joined by the Chestatee Administration, as well as Executive Director for Middle and High School, Suzanne Jarrard, and Executive Director for CTAE, Rhonda Samples.
"Steven McIntyre truly understands the value of engaging students and letting them pursue their passions, " said Kevin Bales. "He empowers them by instilling confidence and letting them do the work."
"We are so proud to be the home school for this year's district teacher of the year, Mr. Steven McIntyre" said Chestatee High School Principal, Christy Cantrell. "Steven is an invaluable member of our community. He brings top-level industry experience into the high school classroom where students are content creators! His daily teaching routine is unbelievable to experience—just ask his students! He is a passionate and enthusiastic educator who is determined to prepare his students for career or college. His love of teaching and the audio-visual experience is inspiring!"
"I enjoy working with my students every day, helping them achieve their goals and dreams," said McIntyre. "Getting to be part of their journey to become successful adults is the most rewarding part of teaching. I am truly honored and humbled to be recognized as the Hall County School District Teacher of the Year."
McIntyre will now move on to compete for the honor of Teacher of the Year for the state of Georgia. He will also receive a check for 10,000 dollars from the Melvin Douglas and Victoria Kay Ivester Foundation. The foundation has provided the check to every HCSD Teacher of the Year since 2019.