The Hall County School District is joining in a statewide celebration this week to salute the efforts of local school board members. The week of March 18-22, 2019, has been proclaimed School Board Appreciation Week in Georgia.  The weeklong observance calls attention to the contributions of local boards of education.
In expressing the gratitude of the Hall County School District, Superintendent Will Schofield said, "The citizens of Hall County elect board members to represent the community's voice on education matters and to set the vision for our school district.  Our board spends countless hours working together to continually improve our education system, and they do it in professional and caring manner."
The following lists the board members serving our school district and the date they began their service to the children of Hall County:
Nath Morris, Chairman, North Hall District, January 1,2001
Craig Herrington, Vice Chair, West Hall District, January 1, 2001
Sam Chapman, member, East Hall District, January 1, 2007
Bill Thompson, member, County-At-Large, January 1, 2011
Mark Pettitt, member, South Hall District, January 1, 2019
Superintendent Schofield will present special certificates of appreciation to each board member at the monthly meeting on March 18, 2019.
As constitutional officers of Georgia, school board members are responsible for setting educational policies, employing school personnel, providing buildings and equipment, operating a transportation system and disbursing school funds. As community leaders, school board members serve as advocates for the children in local public schools and must study, evaluate and decide what actions are in the best interest of those students.
The Georgia School Boards Association (GSBA) sponsors the celebration. The mission of GSBA is to ensure excellence in the governance of local school systems by providing leadership, advocacy and services, and by representing the collective resolve of Georgia's 180 elected boards of education. For more information, please visit www.gsba.com.
Click Here to Meet the Board Members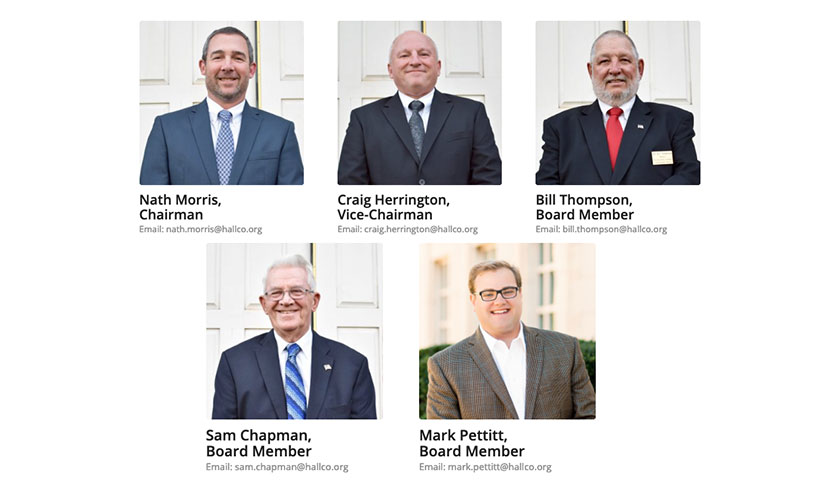 https://www.hallco.org/web/wp-content/uploads/2019/03/HCSD_Logo-Icon-Flame.png
512
512
joseph.canada
https://www.hallco.org/web/wp-content/uploads/2017/12/HallCountySchoolsLogo.png
joseph.canada
2019-03-18 18:13:16
2019-03-18 18:22:10
Special Week Honors Boards of Education Across Georgia