On Thursday afternoon during lunch at West Hall High School, staff members and School Resource Officer, Zach Marley, heard cries for help while on duty in the cafeteria. Marley and school officials responded and discovered a 15-year-old female student choking and unable to breathe. Officer Marley quickly moved into action to assist the student and administered abdominal thrusts, a procedure known as the Heimlich maneuver, while the administration sought the aid of the school nurse. After six to eight thrusts, the obstruction, a grape, was cleared. The student was then taken to the nurse's office and parents were contacted. The student's vital signs were good and she did not need to be transported to the hospital.
The Hall County School District is grateful for Officer Marley's quick response, as well as the action taken by school officials. Superintendent Will Schofield commented, "As a parent and superintendent, I am extremely grateful that we have highly trained team members in our schools who stand ready to protect and support the boys and girls of Hall County."
For further inquiries, please contact Stan Lewis at stan.lewis@hallco.org.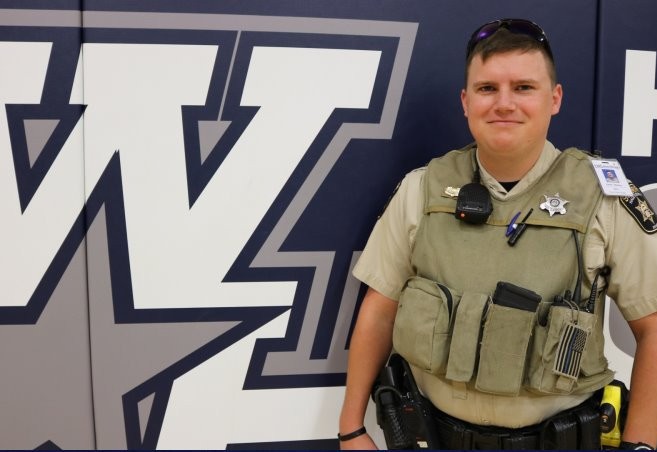 https://www.hallco.org/web/wp-content/uploads/2019/08/SRO_Zack.jpg
452
657
joseph.canada
https://www.hallco.org/web/wp-content/uploads/2017/12/HallCountySchoolsLogo.png
joseph.canada
2019-08-09 11:51:44
2019-08-09 11:52:40
School Resource Officer Takes Life Saving Action to Assist Hall County Student