Rhonda Samples Receives Silver Shovel Award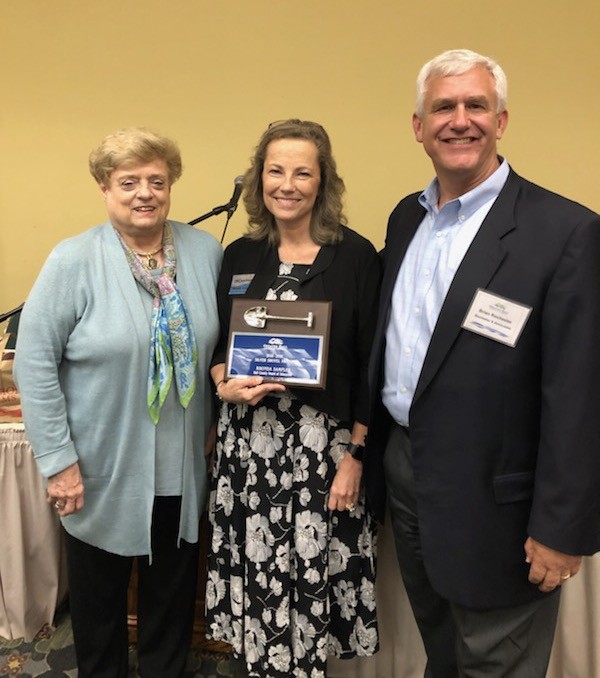 Rhonda Samples, Director of Career, Technical, and Agricultural Education for the Hall County School District, was awarded The Silver Shovel Award Thursday afternoon by the Greater Hall Chamber of Commerce.
The award is presented annually to outstanding individuals who serve the Chamber and its goals. Ms. Samples was recognized for her contribution to workforce development through her efforts with the school district's Work Based Learning Program.
According to Kit Dunlap, president of the Chamber, the number of high school students participating in work based learning–particularly in manufacturing–has increased under Ms. Samples' leadership.
Additionally, her taking the lead in coordinating job fairs in conjunction with the University of North Georgia and Lanier Technical College has presented countless opportunities for Hall County students.
"Ms. Samples is a leader who has truly incorporated the mission of the Greater Hall Chamber's Workforce Development Task force into her team's work plan," Ms. Dunlap commented.
The Hall County School District congratulates Ms. Samples on this recognition and appreciates her service to its students and community.