Max Hernandez, a senior at North Hall High School, has been named 2019 STAR Student for Hall County; his STAR Teacher is Lori Barrett.  The announcement of his selection, along with Gainesville City winner –senior Grayson Wagner of Gainesville High School and her STAR Teacher Chandra Karnati, was made at the end of the Gainesville Kiwanis sponsored event that recognized the STAR Students and their STAR Teachers for each of the 11 high schools in the county and city.
---
The event was held on February 19, 2019 at the Oaks at Lanier College and Career Academy.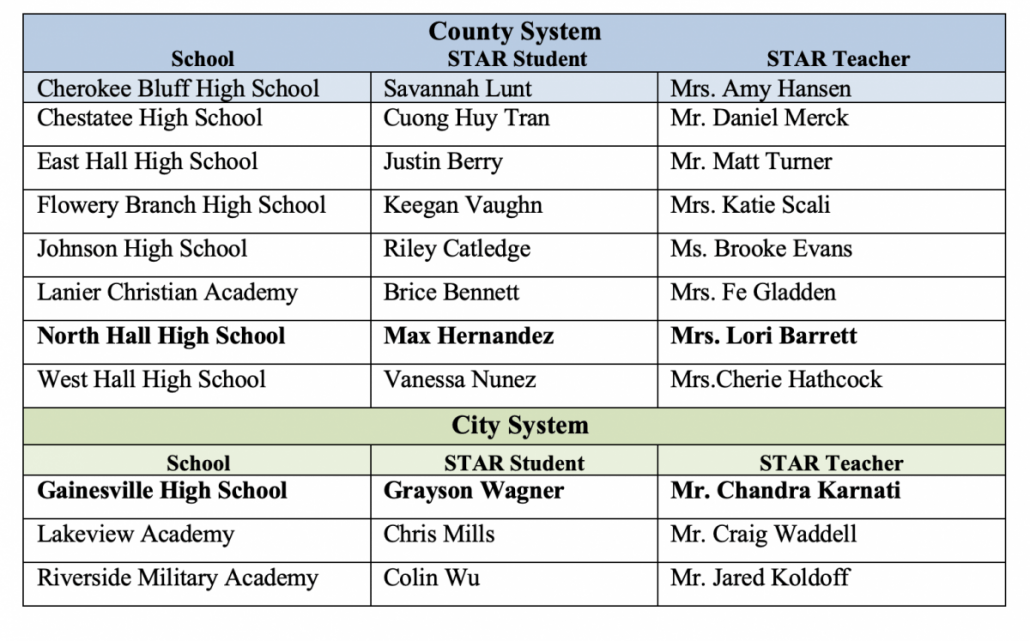 This year, The University of North Georgia's College of Education is hosting Georgia's Region 2 STAR Students and Teachers at this year's Recognition Banquet being held in Rooms 217, 218, and 219 of the University's new Convocation Center on Thursday, March 7, 2019, from 6:00 p.m. – 8:00 p.m.  Max Hernandez and Grayson Wagner will attend this event with their STAR Teachers Lori Barrett and Chandra Karnati. Region 2 consists of 12 counties or school systems in the North Georgia Mountains including: Dawson, Fannin, Gainesville City, Gilmer, Habersham, Hall, Lumpkin, Pickens, Rabun, Stephens, Towns, White, and Mountain Ed. Charter School System.
The student selected from Region 2 will compete with the other Georgia Region winners for the honor of State PAGE STAR Student. A panel of judges will select the state winner based on a written comprehensive application and a statement from each Region Star Teacher is provided in support of his/her STAR Student. Besides the SAT scores, other factors play a significant role in determining the State PAGE STAR Student including: scholarships, academic ability, leadership, citizenship, personal objective, extracurricular activities, personal philosophy, initiative, opinions, and attitudes.
After the Region 2 STAR Student winner is announced at the Recognition Banquet on March 7, 2019, he or she will compete for the Georgia State STAR Student, which will be announced at the State STAR Banquet on April 29, 2019 in Duluth.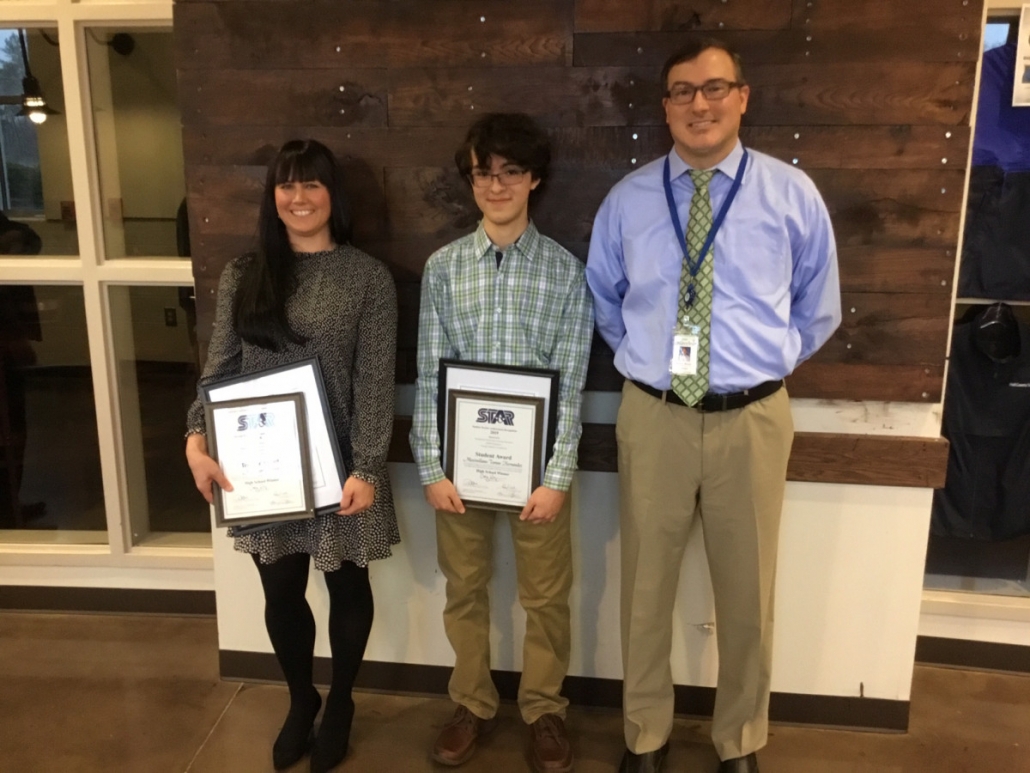 Lori Barrett, Max Hernandez, NHHS Principal Jamey Moore
https://www.hallco.org/web/wp-content/uploads/2018/07/NHHS_PrimaryLogo01.png
768
1024
joseph.canada
https://www.hallco.org/web/wp-content/uploads/2017/12/HallCountySchoolsLogo.png
joseph.canada
2019-02-19 21:36:38
2019-02-20 12:11:06
North Hall Senior Max Hernandez Named 2019 STAR Student