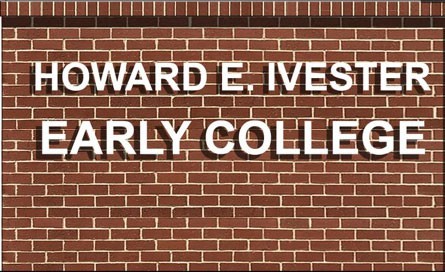 The Hall County School District is pleased to announce that the Melvin Douglas and Victoria Kay Ivester Foundation has agreed to provide 2.2 million dollars of support to the district's Early College Program. The donation will be utilized to enhance the medical sciences facilities, expand program accessibility to Hall County residents, and provide operational support to the entire Early College Program. In honor of Douglas Ivester's father, Howard E. Ivester, the Early College will immediately assume a new name, The Howard E. Ivester Early College. An additional 200,000 dollars will be donated to annually sponsor a world-class Teacher-Of-The-Year banquet and also award a 10,000 dollar check to the Hall County School District Teacher-Of-The-Year.
Lynn J. Darby, President of the Melvin Douglas and Victoria Kay Ivester Foundation said, "I was fortunate to know Howard E. Ivester for about 30 years. We all called him "Buck," which I think is how he was known in Hall County. Mr. Ivester loved Hall County and was a big fan of the Hall County School System. He served as President of the North Hall High School PTA for a number of years and knew firsthand the value of the system to the students of Hall County. Mr. Ivester also attended the local technical school under the GI Bill following his service in WWII. He would be thrilled to know that the Early College has embraced the programs of Lanier Tech, as well as those of Brenau and UNG."
Melvin Douglas Ivester said, "Today is a proud day for my father and his entire family. Given a choice of where to invest, there is no doubt that he would have chosen education. The honor of associating his name with Hall County's Early College and its relationships with Brenau University, the Lanier Technical College, and the University of North Georgia is unsurpassed. My dad would have taken great pride in each student's achievement and would have been their biggest cheerleader."
Finally, Superintendent Will Schofield commented: "To see a local couple who has gone out into the world, experienced great success, and then made a concerted effort to return to their home community and give back–to do what they can to help others succeed in life—it is a beautiful thing. The Ivesters have a deep appreciation for the importance of education and the opportunity excellent teachers have to make a positive impact on the lives of students. This incredible donation demonstrates that appreciation in a real and meaningful way."
The Early College is an innovative Dual Enrollment program offered by the Hall County School System that allows students to earn college credits while pursuing a high school diploma. Students may take a variety of college-level core academic classes such as Economics, English, Math, Music Appreciation, Speech, Political Science (Government), Psychology, and US History. Students may also earn technical college certification in Animation and Game Design, Criminal Justice, Childcare, Design and Media Production, Firefighting, Health Information Technology, and Nursing (CNA).
The Hall County School District partners with Brenau University, Lanier Technical College, and the University of North Georgia to provide unique access to Georgia's Dual Enrollment program on the Howard E. Ivester campus.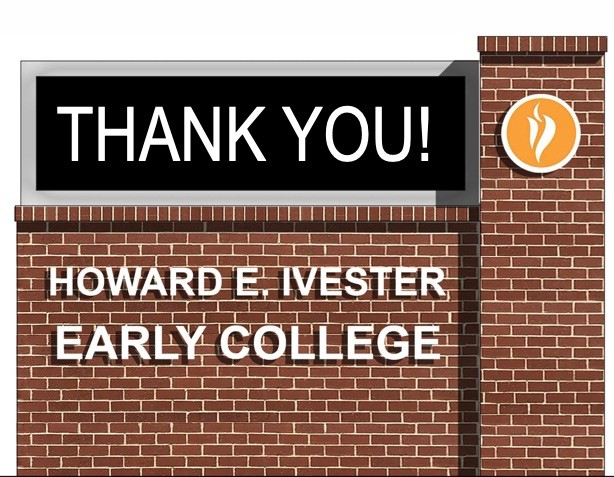 Press Release and Photos

2019 Melvin Douglas and Victoria Kay Ivester Foundation Press Release

2019 Melvin Douglas and Victoria Kay Ivester Foundation Photos
https://www.hallco.org/web/wp-content/uploads/2019/08/2019ECollegeSign.jpg
272
445
joseph.canada
https://www.hallco.org/web/wp-content/uploads/2017/12/HallCountySchoolsLogo.png
joseph.canada
2019-08-12 18:46:10
2019-08-12 21:01:40
Melvin Douglas and Victoria Kay Ivester Foundation Donates 2.4 Million Dollars to the Hall County School District