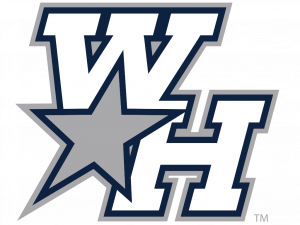 Hall County School District Superintendent Will Schofield has announced that Ley Hathcock, who has served the district most recently as Martin Technology Academy Principal, will be transitioning into a new position as West Hall High School Principal. The change is the result of current WHHS Principal Scott Justus leaving to accept a position with White County Schools. Mr. Justus will remain at WHHS throughout a transition period to help Mr. Hathcock as he assumes this new leadership role.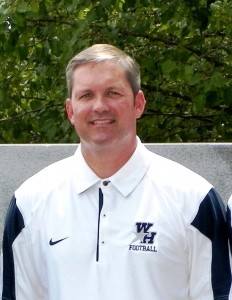 The news was announced to the faculties of both West Hall and Martin on Monday, August 6, 2018.
Scott Justus, who has served as WHHS principal since 2013, addressed his faculty telling them of his new opportunity with White County Schools, which included the reasons behind the late decision to leave WHHS. Superintendent Schofield was present at West Hall to participate in the meeting and to introduce the incoming principal Ley Hathcock. In addition, he made himself available to answer any questions the faculty and staff may have regarding the transition process.
Ley Hathcock announced his change of leadership role in the district to the faculty and staff at Martin Technology Academy and informed them that Jeri Lynn Hutchins, who has served as Martin Assistant Principal since 2004, would be assuming the role of Interim Principal at the school.
In commenting on these changes in school leadership at West Hall High School and Martin Technology Academy Superintendent Will Schofield said, "We wish Scott Justus nothing but the best in his new position. He has dedicated over twenty years of service to the children of this community, first as a teacher, then as an assistant principal, and finally as a principal. Ley Hathcock, the incoming principal, has an amazing background, and is prepared through his education and experiences to lead West Hall High School to places few high schools are able to consider. He is a man of unquestionable character and wisdom. Finally, Jeri Lynn Hutchins, who will become interim principal, exemplifies the Martin Technology family. She has poured herself into the school for eighteen years and will provide tremendous leadership as they move forward."
Below are brief biographies for Ley Hathcock and Jeri Lynn Hutchins.
Ley Hathcok Biographical Overview
Jeri Lynn Hutchins Biographical Overview