Johnson High School Student Selected for Jackson EMC 2021 Youth Tour Scholarships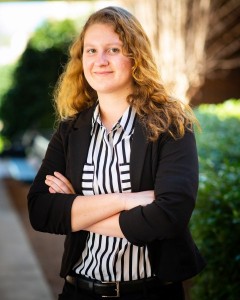 The HCSD congratulates Johnson High School junior, Sarah Johnson. She was one of four local students selected by Jackson EMC to receive a Youth Tour Scholarship. Sarah will receive a $4,000 scholarship in lieu of the annual Washington Youth Tour, which was canceled due to the response to the COVID-19 pandemic.
Johnson, daughter of Kim and Brent Johnson of Gainesville, is a member of the National Honor Society and Beta Club. She founded the Mu Alpha Theta National Mathematics Honor Society for her high school. She plays varsity basketball and won the Captain's Award in 2020. She added varsity softball to her spring schedule this year. She volunteers at the South Hall Food Pantry and BackPack Love. Johnson is planning to pursue a career as a pediatrician and volunteer with Doctors Without Borders.
High school counselors and teachers in Jackson EMC's service area were invited to nominate students for the competition, and students could apply directly, as well. Four students were selected based on their academics, community service, oral and written communications skills, letters of recommendation and an interview.