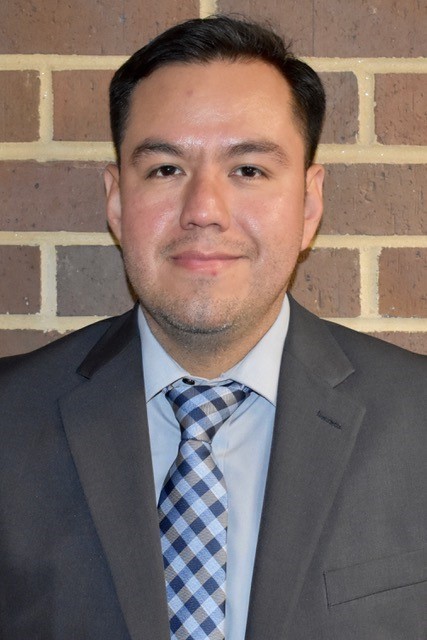 Hall County School District Superintendent Will Schofield has announced that Frank Zamora, a U.S. History teacher at Johnson High School, has been named the HCSD Teacher of the Year for 2019-2020.
When he learned that he had been selected from among all the representatives from the thirty-six (36) schools in the district, Zamora said, "It was a very special moment for me to see Superintendent Will Schofield walk into my classroom to give me the news. It is truly a blessing to have been chosen for this honor among so many amazing teachers in Hall County. I am thankful to God, my family, and all the people that have poured into my life to make me the teacher and person I am today."
Frank Zamora began his teaching career at Johnson High School in the 2013-2014 school-year and currently serves as chairperson of the social studies department. In addition to his teaching duties at the school, Zamora serves as assistant coach in the Knights' state champion soccer program. He also sponsors Latino Knights of Service, a club at JHS with emphasis on leadership and community service. Zamora is a dedicated member of his church community, serving as Founder and Director of the Saint Michael Scholarship Fund.
Johnson Principal Stan Lewis has the highest regard for Frank Zamora's teaching and leadership skills: "I can think of no one who loves his students more than Frank Zamora. And because of the love he has for students, Frank pushes himself every day to give them the best that he has to offer. This love fuels Frank to go above and beyond to meet
their needs. He believes in his students—and they know he believes in them. Frank Zamora is an inspiration to all of us, and I am humbled to work alongside a man of such strong character and love."
Zamora, a 2007 graduate of Chestatee High School, received his Bachelor of Science in Education from the University of Georgia in August 2013. Prior to attending UGA, he had received an Associate of Arts in History Degree from Gainesville College (Now, University of North Georgia) in 2010.
Frank Zamora will now compete with other system winners from across the state for the honor of being selected Georgia Teacher of the Year for 2020. He can be reached via email: Frank.Zamora@hallco.org
---

Download TOTY 2020 by School
List of 2020 TOTY by School with Email Address

https://www.hallco.org/web/wp-content/uploads/2018/11/F_Zamora_TOTY_Thumbnail.png
405
417
joseph.canada
https://www.hallco.org/web/wp-content/uploads/2017/12/HallCountySchoolsLogo.png
joseph.canada
2018-11-13 15:14:01
2018-11-27 19:30:00
JHS Teacher Named 2019-20 HCSD Teacher of the Year