HCSD Governor's Honors Program Nominees Selected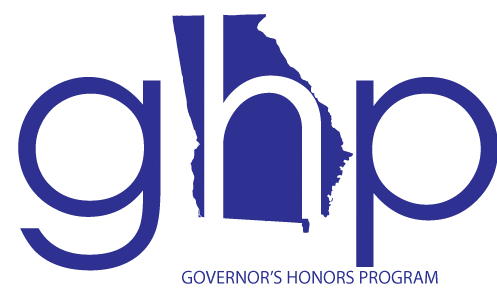 Fifty sophomores and juniors have been selected to represent Hall County Schools as district nominees for the Georgia Governor's Honors Program.
The Governor's Honors Program, known as GHP, is a residential summer program for gifted and talented high school juniors and seniors. Managed by the Governor's Office for Student Achievement, the plan is to hold GHP this summer at Berry College in Rome, Ga. The 2021 program will be the 58th summer, making it the longest continually running program of its kind in the nation. Students will be notified in late January if they move on to the semifinalist/interview phase of the GHP application process.
Last year, the GHP residential program was canceled due to the pandemic, although GHP Finalists received recognition from GHP. The Hall County District Finalists who were sophomores last year have been approved already as 2021 finalists and are eligible to attend GHP this summer.
Hall County GHP 2021 Finalists

Student Name
High School
Grade
Nomination Area
Emiko     Kuhs
Johnson High School
11th
Visual Arts
Emma    Yancey
West Hall High School
11th
World Languages: Spanish
Juan       Rosillo-Hernandez
Chestatee High School
11th
World Languages: Spanish
Hall County School District's Nominees for the 2021 Georgia Governor's Honors Program
Student Name
High School
Grade
Nomination Area
April
Cerritos
Johnson High School
10th
Communicative Arts
Skylar
Dillon
Flowery Branch High School
11th
Communicative Arts
Jasmine
Munoz
Johnson High School
11th
Communicative Arts
Lawson
Smith
North Hall High School
10th
Communicative Arts
Anna
Stauffer
West Hall High School
11th
Dance
Hunter
Bennett
Chestatee High School
11th
Engineering: Mechanical & Electrical
Leonardo
Nunez
Flowery Branch High School
11th
Engineering: Mechanical Design
Shealyn
Schultz
Flowery Branch High School
11th
Engineering: Mechanical Design
Corbin
Frech
Flowery Branch High School
11th
Mathematics
Novva
Guinn
West Hall High School
11th
Mathematics
Austin
Holt
Flowery Branch High School
11th
Mathematics
Carlos
Rodriguez
Flowery Branch High School
11th
Mathematics
Summer
Atwill
Johnson High School
11th
Music: Woodwind: Clarinet
Anna Leigh
Aultman
Cherokee Bluff High School
10th
Music: Voice: Treble
Mabelen
Bonifacio
Chestatee High School
11th
Music: Woodwind: Flute
Tanner
Foreman
North Hall High School
10th
Music: Brass: French Horn
Angela
Lara
Flowery Branch High School
10th
Music: Voice: Treble
Samuel
Malone
Flowery Branch High School
10th
Music: Woodwind: Flute
Emilie
Mathe
Cherokee Bluff High School
11th
Music: Woodwind: Saxophone
Krista
Reed
Johnson High School
11th
Music: Brass: Trombone
Mitchell
Ryder
Chestatee High School
10th
Music: Voice: Tenor
Molefe
Sijiye
Chestatee High School
10th
Music: Voice: Bass
Rebecca
Skelton
Chestatee High School
10th
Music: Voice: Treble
Will
Sweet
Flowery Branch High School
10th
Music: Jazz: Trumpet
Toby
Timmons
Flowery Branch High School
10th
Music: Brass: Trombone
Emily
Darrell
Cherokee Bluff High School
10th
Science: Biology
Alejandra
Gamez
Johnson High School
11th
Science: Biology
Charlotte
Garrand
Flowery Branch High School
10th
Science: Biology
Emily
Nguyen
Johnson High School
10th
Science: Biology
Lexie
Sandoval
Chestatee High School
11th
Science: Chemistry
Stephanie
Trinh
West Hall High School
10th
Science: Biology
Brandon
Biel
Cherokee Bluff High School
11th
Social Studies
Miguel
Del Angel
Johnson High School
10th
Social Studies
Jackson
Odegard
Cherokee Bluff High School
11th
Social Studies
Caden
Pritchard
West Hall High School
11th
Social Studies
Jose
Ruiz-Zepeda
West Hall High School
10th
Social Studies
Anajulia
Canavan-Lima
North Hall High School
10th
Theatre
Athena
Lux
West Hall High School
11th
Theatre
Aidan
Skelly
Johnson High School
11th
Theatre
London
Christopher
Flowery Branch High School
10th
Visual Arts
Sarah
Durkin
North Hall High School
10th
Visual Arts
Kirsten
Edwards
East Hall High School
11th
Visual Arts
Desteny
Pelcastre
Flowery Branch High School
10th
Visual Arts
Habram
Alcantar
Chestatee High School
11th
World Languages: Spanish
Maria
Gonzalez Gomez
West Hall High School
10th
World Languages: Spanish
Morra
Hoang
West Hall High School
10th
World Languages: Chinese
Nathaniel
Moore
North Hall High School
10th
World Languages: Spanish
Julissa
Salas
West Hall High School
11th
World Languages: Spanish
Jasmine
Stringer
West Hall High School
10th
World Languages: Spanish
Natalie
Torres
West Hall High School
10th
World Languages: Spanish