Hall County's US Presidential Scholar Nominee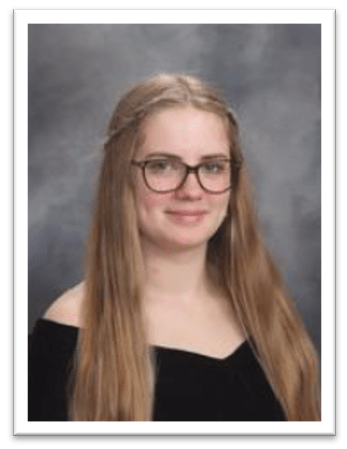 Congratulations to Miranda DeVane from North Hall High School, who has been named a 2021 U.S. Presidential Scholar District Nominee for Academics for Hall County Schools.
Miranda is a senior who is a full International Baccalaureate Diploma Programme candidate while also earning the distinction of an AP Scholar. She is involved in the Interact Club, Beta Club, and Creativity, Action, and Service through the IB Programme.
Districts may nominate students in the areas of Academics, CTAE, and Fine Arts. The final district candidate must have outstanding scholarship, community service, and leadership.
The U.S. Presidential Scholars Program was established in 1964, by Executive Order of the President, to recognize and honor some of our Nation's most distinguished graduating seniors. Annually, up to 161 students are chosen from among outstanding seniors to become U.S. Presidential Scholars, one of the Nation's highest honors for high school students. The 2021 Presidential Scholars will be announced in May, 2021.
More information about the U.S. Presidential Scholars Program and its history is available at http://www.ed.gov/psp.