Fine Examples Of Striving To Be The Most Caring Place On Earth
Fine example below of striving to be the most caring place on earth from Joshua Silavent
The West Hall High homeless HELP initiative has continued to serve the local community during the pandemic thanks to the support of our students, faculty and volunteers.
I want to personally thank Sherri Guess Callaham, who stepped up and collected dozens and dozens of hand-sewn, washable face masks for our homeless brothers and sisters. Many of these were distributed at local missions and shelters in Gainesville this morning.
Stay safe. Take care of each other.
---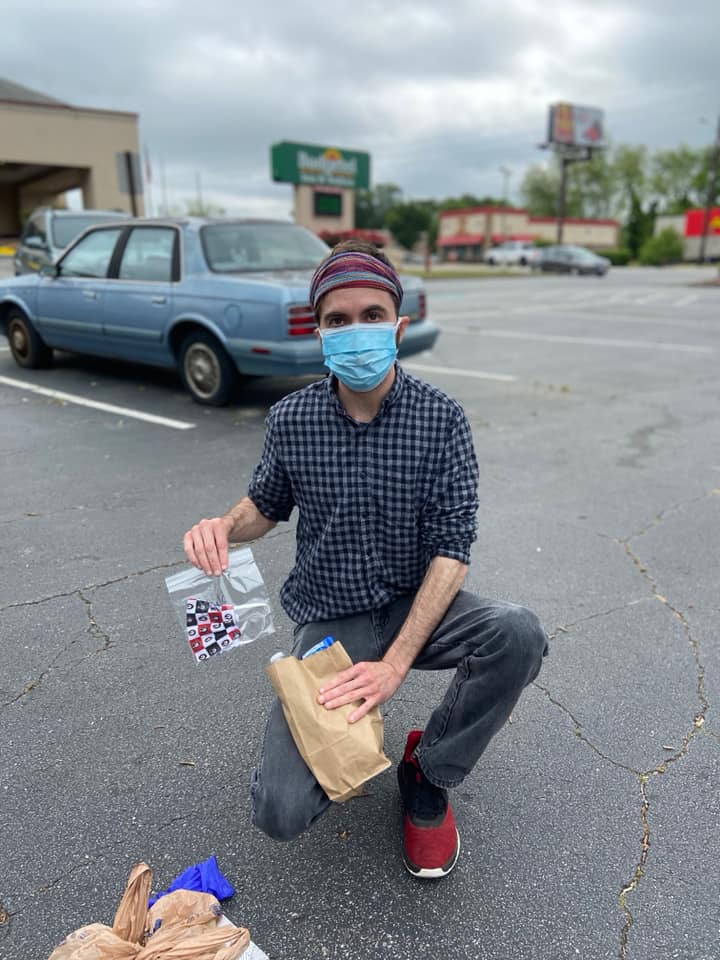 The West Hall High homeless HELP initiative made its final distribution today as we delivered dozens of snack packs and hand-sewn, washable masks to homeless children and families currently residing in hotels in Gainesville.
This project has been an incredible experience and there's many ppl I want to thank. First off, Leeza Davis Young, my colleague, for coming up with the HELP idea and bringing me on board to assist in operating the initiative. Your devotion and great ideas made this thing so much more than I thought it could be.
Thank you Principal Ley Hathcock for green-lighting our project and always supporting our ideas to grow and expand it. Thank you to colleagues like Shannon Reed (who helped us video our donation solicitations and highlighted our work for students to see), Alisha McClure Miller, Alex Cordell, April Jenkins, Jana Oliver and so many others on staff who supported us in so many ways. I'm sorry if you're not mentioned, but you are known and appreciated.
I also want to thank our local residents who supported our cause with donations, like Sherri Guess Callaham, as well as the many nonprofit partners who collaborated with us, such as Beronica Nash of Dorca's Place clothing closet, and local homeless missions The Way, North Georgia Works!, Good News at Noon and My Sister's Place.
Finally, but most importantly, I want to thank the many students who stepped up to support our local homeless thru HELP by donating bags and bags of good clothing, boxes and boxes of good food, and letters of support and encouragement to the downtrodden. From just January until the pandemic closed school buildings in mid-March, our students collectively earned approx. 55 service hours toward their graduation goal. That's an incredible figure and one that makes me especially proud of our school and our community.
Thank you Oakwood! Thank you Flowery Branch! Thank you Gainesville! Thank you Hall County!