ESOL, Title III
&

MIGRANT PROGRAMS / INTERNATIONAL CENTER AT JONES LEARNING CENTER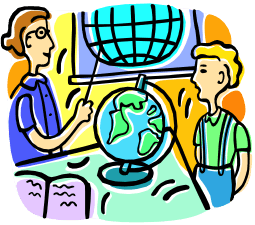 Title III is a federally-funded program that provides eligible Local Education Agencies with funding to supplement services for English learners. The mission of this program includes providing support to international parents and students in becoming an integral part of the school and community.
The Hall County School District serves over 5,200 English Learners with more than 40 languages represented. The district primarily provides language support through the English Speakers of Other Language (ESOL) program to eligible students. ESOL instruction focuses on the development and improvement of listening, speaking, reading, and writing skills in English to increase student academic success.
In addition, students are introduced to the American cultural concepts while being encouraged to value their native language and culture.
Literacy Services and Parent Information Classes Available for Parents of ESOL Identified Students
The International Center organizes English classes for parents of ESOL identified students. These courses are designed to help parents learn English through conversational English, and collaboration. An additional offering available to parents of ESOL students is a general parent information session offered at the International Center.
These sessions help increase parent's knowledge and skills in supporting their students. Specific topics include how to help their students with homework, assessing and navigating Infinite Campus, various ESOL topics from the WIDA website, and basic computer navigation skills.
The classes are held at the following locations/times:
2019-20 Parent & Family Engagement Opportunities
| | | |
| --- | --- | --- |
| Location | Days of the Week | Contact Hours |
| Howard E. Ivester Early College | Wed, Thurs | 8:30 – 12:30 |
| Martin Elementary | Tues, Thurs | 8:00 – 11:00 |
| McEver Elementary | Mon, Wed | 8:00 – 11:00 |
| Tadmore Elementary | Mon, Wed | 8:00 – 11:00 |
Please contact Erika Godina at (770) 532-4416 ext. 304 – Erika.Godina@hallco.org for questions relating to these services.
Academies of Discovery at South Hall
3215 Poplar Springs Rd. Suite A
Gainesville, GA 30507
(770)532-4416 ext. 10304

Contact:
Dr. Anna Sargent, Director of Federal Programs
Anna.Sargent@hallco.org
(770) 534-1080
To View This Information In Spanish Click Here
---
EDUCATION OF MIGRATORY CHILDREN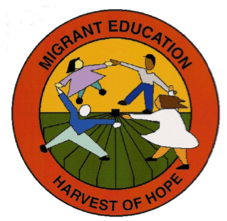 The Education of Migratory Children is a federally funded program designed to support comprehensive educational programs for migrant children (age 3 to 21) to help reduce the educational disruption and other obstacles that result from repeated moves. For information on the qualifying process, please contact Jimena Bridgette.
Contact:
Dr. Anna Sargent, Director of Federal Programs
Anna.Sargent@hallco.org
(770) 534-1080
Bilingual contact:
Jimena Bridgette
Jimena.Bridgette@hallco.org
Cell: (678) 936-0789
To View This Information In Spanish Click Here
---
Academies of Discovery at South Hall
Address: 3215 Poplar Springs Rd., Suite A
Gainesville, GA 30507
Hours of operation: 8:00 to 4:00, Monday – Friday
Bilingual contact:
Erika Godina
Erika.Godina@hallco.org
(770) 532-4416 ext 10304

The International Center is open for international student registration one week prior to school starting date. Once school begins, all students register directly at their respective schools.
The International Center will continue to provide bilingual assistance for international families and the schools concerning registration policies and requirements for international students throughout the year. All student English language proficiency screeners will take place at the local schools.
Required documents for enrollment:
Proof of address

Copy of mortgage statement, or

Copy of current lease agreement signed by landlord, or

Copy of current utility bill/service connection with guardian's name and service address.

If none of the above documents are in one of the parents' name, a notarized Verification of residence document is required for proof of residence.

Parent/guardian proof of identification: Photo I.D, passport, work badge, etc.

Transcript or last report card from previous school with current grades and promotion information (Grades 9th -12th must have previous records prior to scheduling classes).

Student's Birth Certificate or hospital issued birth record, or religious birth record.

State required Georgia Immunization Form 3231 and Certificate of Eye, Ear, and Dental Screenings in the State of Georgia Form 3300 (Can be obtained through local Health Department or a Georgia physician).

Social Security Card or a signed waiver form (available upon request).
To View This Information In Spanish Click Here