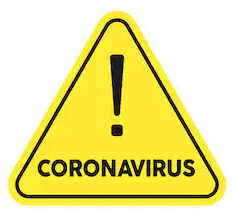 6/28 District 2 Public Health Free COVID-19 Testing

Free COVID-19 Testing Locations and Times

5/22 Update – First Steps Towards Return of HCSD High School Athletics
"The Georgia High School Association announced yesterday that member schools may begin conditioning for their athletic programs on June 8th. The Hall County School District Athletic Department is working on a plan for a return to athletic conditioning based on the guidance and restrictions set forth by the GHSA. Details will be provided soon, and we look forward with anticipation to June 8th. Please listen to Mr. Schofield's remarks regarding this exciting news."
"Vaya al siguiente enlace para obtener consejos útiles sobre cómo proteger a su familia y amigos del coronavirus."
*Important Flyers for downloading*


Reduce Your Risk of COVID19 (ENG)


Reduce Your Risk of COVID19 (SPA)


How Does The Virus Spread (ENG/SPA)


What is Social Distancing (ENG/SPA)
---
May 28th Update HCSD Summer Meal Deliveries Update For June
English
The Hall County School District will continue with meal deliveries to students during the month of June. Beginning June 2, students will receive 5 days' worth of meals, once a week on Tuesday or Wednesday. Day of delivery will depend on where your child attends school. If you have questions, please call school nutrition at 770-534-1080. Please note: There will be no drive through service for meals at elementary schools during the month of June.
Meal Storage Instructions
Some of these meal items need to be stored at 41F or lower, in a refrigerator or cooler, such as milk, cheese sticks, yogurt, deli sandwiches, and packs of fresh cut vegetables. "Uncrustables" and breakfast pancakes/waffles/cinnamon rolls can be frozen to be eaten later, or kept at room temperature to eat in the next 1-2 days. All other items can be stored at room temperature.
---
Spanish
El Distrito Escolar del Condado de Hall continuará con la entrega de alimentos a los estudiantes durante el mes de junio. A partir del 2 de junio, los estudiantes recibirán lo de 5 días de comidas, una vez a la semana, los martes o miércoles. El día de entrega dependerá de dónde asista su hijo a la escuela. Si tienes preguntas, llame a nutrición escolar al 770-534-1080. Tenga en cuenta que No habrá servicio de entrega de alimentos por auto en las escuelas primarias durante el mes de junio.
Instrucciones de almacenamiento de comida
Algunos de estos alimentos necesitan ser guardados a una temperature de 41F o menos en su refrigeradora o en un enfriador. Tales como leche, barritas de queso, yogurt, sandwiches, y los paquetes de vegetales. Los sandwiches de jalea con peanut butter y panqueques de desayuno / waffles / rollos de canela pueden ser frizados para comerse luego, o pueden ser guardados a temperature ambiente para comerlos no mas de los siguientes 2 dias. El resto de los alimentos pueden ser guardados a temperature ambiente.
---
May 18th Update – HCSD Summer Meal Deliveries Update
Students 18 years-old and younger may participate in the summer meals program. Meals for the week will be delivered on Tuesdays and Wednesdays during the month of June following the schedule in the link provided below.
Middle and high school students may also participate along the bus routes. Buses will leave schools at approximately 9:00 A.M. on Tuesdays and Wednesdays. Bus stop arrival times may vary slightly. There will be no drive-through service available during the month of June. Click here to view the schedule.
Horario de alimentos de verano para junio de 2020 de las Escuelas del Condado de Hall
Los estudiantes de 18 años y menores pueden participar en el programa de alimentos de verano. Las comidas para la semana se entregarán los martes y miércoles durante el mes de junio siguiendo el siguiente horario en el enlace abajo.
Los estudiantes de secundaria y preparatoria también pueden participar a lo largo de las rutas de los autobuses. Los autobuses saldrán de las escuelas aproximadamente a las 9:00 a.m. los martes y miércoles. El horario de llegada a la parada de autobús puede variar ligeramente. No habrá servicio de entrega de alimentos por auto disponible durante el mes de junio. Haga click aqui para ver el horario.
---
April 15th Update – HCSD Meal Deliveries
Effective immediately, the Hall County School District's weekly meal deliveries to students will run Monday through Thursday only. There will be no meal deliveries on Fridays; however, a two-day supply of meals will be delivered on Thursdays to ensure that student needs are met.
Pick up for meals at Elementary schools will switch to a Monday through Thursday schedule as well, with a two-day supply of meals provided on Thursdays.
Efectivo inmediatamente, las entregas semanales de alimentos del Distrito Escolar del Condado de Hall a los estudiantes se realizarán de lunes a jueves solamente. No habrá entregas de alimentos los viernes. Sin embargo, se entregará un suministro de alimentos para dos días los jueves y de esta manera garantizar que se satisfagan las necesidades de los estudiantes.
También cambiará a un horario de lunes a jueves para recoger los alimentos en las escuelas primarias, con un suministro de alimentos para dos días los jueves.
---
April 12th Update – Return from Spring Break – School From Home – Meal Delivery Delayed
We hope you have had a safe and enjoyable spring break. The Hall County School District will continue with digital learning School-from-Home, tomorrow Monday, April 13. School from home will begin at its usual time.
Additionally, due to the strong possibility of severe weather into the early morning hours, and to ensure safety of students and staff, meal delivery will be delayed by one hour tomorrow.
---
April 3rd Update – HCSD School from Home Schedule
Beginning on April 13, 2020, the Hall County School District will transition to a School-from-Home Schedule which maintains structured learning Monday through Thursday and provides family flexibility with a "We Care Friday." We recognize the added stresses of this unprecedented time, and our school district is committed to balancing School-from-Home academic programming with the needs of the families of our educators and students.
All 37 Hall County Schools will adhere to this schedule. Assignments and new lessons will not take place on Fridays. "We Care Fridays" will allow students time to catch up on previous assignments; do kind deeds for others while abiding by the established Shelter-in-Place guidelines; seek tutoring support; or simply engage in a quality family activity.
"We Care Fridays" will allow teachers time to take part in professional learning; monitor student progress and provide feedback; work on lesson plans; and nurture themselves and their own families. This schedule will continue on a weekly basis; we are moving forward with learning.
This plan does not change the schedule for our meal delivery program. Buses will continue to deliver meals Monday – Friday, resuming on April 13.
The Hall County School District is steadfast in its commitment to support the families within our Hall County community. We recognize the continuously changing world in which we live and will adjust as additional needs arise. Bottom line, we care.
Kevin C. Bales
Assistant Superintendent for Teaching and Learning
---
April 1st Update
In accordance with Governor Kemp's order issued this afternoon, the Hall County School District will remain closed for in-person-instruction for the remainder of the 2019-2020 school year. However, please note that our School-From-Home efforts will continue. As of now, all services currently provided by the district to our students, including meal delivery, remain in place.
The Hall County School District's Superintendent and Board of Education will take the next 72 hours to assess the situation; they will seek guidance from the Governor's Office and the Georgia Department of Education to determine next steps for the remainder of the school year.
As a reminder, spring break is scheduled for April 6 through April 10. There will be no School-From-Home during the break and there will be no meal deliveries.
Finally, we ask parents and guardians to encourage students to keep applying themselves and engaging with School-From-Home lessons and activities. These are without question challenging times, but learning must continue for our students.
---
March 26th Update
HCSD Responds to Governor's Announcement Regarding Extension of Public School Closures
In accordance with Governor Kemp's declaration this afternoon, the Hall County District will keep its campuses closed to in-person-instruction through April 24, 2020. School-From-Home will continue for all Hall County students and staff.
"We have every intention of engaging students and advancing their learning for the duration of the closure, as well as for remainder of the school year," said Will Schofield, Superintendent for Hall County Schools. "Our past experience with digital learning prepared us well for this challenge, and our recent School-From-Home efforts have given us an opportunity to collaborate with each other and build upon that foundation. We are moving forward with learning."
Spring break will be from April 6 through April 10; however, School-From-Home and meal deliveries will not take place during the break. Both will resume on April 13 and will continue at least through April 24.
During School-From Home, as long as resources are available and conditions allow, meal deliveries to students will continue on scheduled days of learning and instruction.
The Hall County School District appreciates the patience and understanding of its stakeholders during these challenging days, and we remain committed to educating and serving the boys and girls of Hall County.
---
March 24th Update

Coronavirus Update/Message to Community
In accordance with Governor Kemp's directive this afternoon, the Hall County School District will continue with its digital School-From-Home-Days through April 3. Our campuses will remain closed to the public, but learning will continue.
The Hall County School District is making every effort to meet the needs of its students and its community during the unparalleled challenge of the coronavirus pandemic.
Hall County students continue to gain access to learning through our digital School-From-Home efforts. District analytics indicate that students are utilizing our online learning management system on a consistent basis. Last week, 282,707 student-log-ins took place over a five-day period. This number does not account for those students who accessed the system through a mobile device app.
Additionally, when not preparing lessons or engaging with students online, our teachers are making an effort to focus on their professional growth. As of Friday, March 20, approximately 1000 individuals participated in online professional learning sessions with Hall County School District content and learning specialists. Numerous other opportunities, not recorded, are taking place at the school level. We are also expanding online professional learning this week in order to include more of our classified team members.
Last week, our school nutrition, transportation, and countless other dedicated classified team members prepared and delivered 76,905 meals to Hall County students.
Our healthcare science programs are in the process of collecting personal protective equipment (PPEs), such as gloves, gowns, masks, etc. These items are in high demand and will be donated to local healthcare professionals as they address the medical needs of our community.
"There is no doubt we are in unchartered territory," said Superintendent Will Schofield. "However, the district's resolve to meet the needs of our students during this challenge is undeniable. We are witnessing first-hand the heart of our team and its desire to become the most caring place on earth."
---
March 20th Update
As we finish an unprecedented week of School-from-Home, let me say that our team has exceeded all of my expectations. Perhaps you saw the following from Ken Buck of South Carolina:
We gave educators almost no notice. We asked them to completely redesign what school looks like and in about 24 hours local administrators and teachers "Apollo 13'ed" the problem and fixed it. Kids learning, children being fed, needs being met in the midst of a global crisis. No state agency did this, no so-called national experts on curriculum. The local educators fixed it in hours. HOURS…No complaining and no handwringing – just solutions and amazingly clever plans…Remember that the next time someone tells you that teachers have it easy or try to persuade you that educators are not among the smartest, most ingenious people in society…Get out of the way of a teacher and watch with amazement at what really happens.
This captures the response of our Hall County Team and the learning that our students have experienced.
I have received a few heartfelt questions from caring individuals. I will attempt to address them below:
Q: Is continuing school worth the effort?
A: We absolutely believe it is. Many districts across the country are not in a position to continue learning at any meaningful level. The developmental loss for students, particularly young students, is almost incalculable. Our ability to lever digital resources has been an amazing asset our team has intentionally developed over the past several years. Additionally, when we return to "normal," we will be better able to meet the needs of our students because of continued learning away from school.
Q: Why meals and bus routes? A team member may get COVID-19.
A: People in our community will very likely contract COVID-19, and some type of social interaction is required to obtain meals in any situation. Many families are not in a position to purchase a 30-day supply of groceries, and they would require even more frequent social interaction to provide for their children. The social contact required for 15,000 students and their individual families to acquire daily meals is overwhelming; It is far greater than the interaction generated with our controlled delivery of meals utilizing a limited number of known people who socially distance and follow safety protocols. Additionally, it is impossible to quantify the value of interaction and the other significant needs we have discovered and met due to these routes occurring. Many stories detail students who are so appreciative to have some contact with caring adults, receiving diapers, books, etc.
If we have workers who are high risk because of underlying conditions, it has been our expectation from the beginning that they have consistently been encouraged to self-care and stay home if necessary.
Q: How long is this going to go on?
A: Conditions are changing hourly, and we will continue to alter plans and actions based upon current information. We will make decisions in a deliberate and fact-based manner, always prioritizing our team members and community needs and how we can best care for our boys and girls.
Have a great weekend,
Will Schofield
---
March 19th Update
The Hall County School District is following the directive of the governor and is conducting school from home through March 31.
March 27th is a scheduled teacher workday. There will be no school from home on this day, nor will student meals be delivered.
---
March 17th HCSD Media Release Regarding COVID-19


March 17th HCSD Media Release Regarding COVID-19
Hall County Schools Continue With Learning From Home
Governor Kemp's decision to close all public schools through March 31 will not affect the Hall County School District's plan to conduct school from home. We will continue to serve our students and provide quality instruction through our online learning management system and other digital learning opportunities. Years of planning, trial and error testing, inclement weather days and "high school from home days," have prepared us well for a situation of this proportion.
We encourage parents and those in supervisory roles to remind students that school is still in session. Teachers are planning and providing lessons daily. There are assignments to be completed. Yes, our campuses are closed, but during these challenging times, it is critical that learning continues. Students and parents with questions about lessons or assignments should reach out to teachers through email.
The district now has a technical support system in place for students who experience challenges with district owned devices. Parents or students should call 770-534-6313 and/or visit https://www.hallco.org/web/dld if they are experiencing technical difficulties. We will provide support in both English and Spanish.
The Hall County School District has always believed that education is an effort that should be embraced by families, schools, and the local community. In times such as these, we have to adapt and work together to ensure that student learning continues for all of our boys and girls. We thank you for your support.
---
March 16th HCSD Media Release Regarding COVID-19


March 16th HCSD Media Release Regarding COVID-19
Unfortunately, there is misinformation circulating in our community regarding the coronavirus and its impact on schools. We encourage stakeholders to scrutinize sources of information carefully, particularly on social media.
At this time the Hall County School District does not have any confirmed cases of the coronavirus among students or team members; however, it is aware that as the situation continues to evolve rapidly, the possibility exists in which individuals employed by the district may be exposed to people who have tested positive for the virus. In such cases, we will work closely with the District 02 Public Health Department to ensure that we comply with CDC guidance and protocols.
It is our objective to protect the health of our students, our team members, and the Hall County community, while at the same time respecting the privacy of individuals who may be impacted directly by the virus.
During our school from home days, the Hall County School District is working hard to do its part in helping the community and state slow down the spread of the coronavirus, while minimizing disruption to student learning during these challenging days:
Our custodial teams continue to follow our cleaning protocols in all Hall County Schools. Disinfectant foggers have been added to our practices to ensure an extra layer of cleaning.
We are operating today at 100 percent employment across the district; however, in order to maintain safety, our team members are utilizing working from home, technology, social distancing, and avoiding large group gatherings.
We continue to track and monitor all travel outside the country by students and employees.
All student field trips, competitions, practices, and meetings have been postponed until further notice.
Finally, we continue to rely on the guidance of the CDC, the State and Local Departments of Health, the Georgia Department of Education, and the Office of the Governor.
---
March 13th  HCSD to Provide Meals to Students during School From Home


March 13th HCSD Provides Meals During School From Home (ENG/SPA)
The Hall County School District will provide breakfast and lunch for all students on our bus routes, once a day, beginning Monday, March 16th. These meals are free. Both breakfast and lunch will be delivered together during this once-a-day delivery. Routes will begin at 8:15AM and most should be completed by 9:00AM. If your children require meals, please wait at their designated bus stop to receive delivery. Hall County School District families may also drive through any elementary school between 10:00am and 11:00am, Monday through Friday, to pick up student meals. Please call your child's school if you have any questions regarding meal delivery or pick up during our school from home days.
---
March 12th HCSD Media Release Regarding COVID-19
Based on the governor's invitation at this afternoon's press conference for schools to close for the public good, please note the important updates below:

School From Home
The Hall County School District will conduct school from home for one week beginning Monday, March 16, 2020. School will be in session tomorrow, Friday, March 13, 2020 to allow parents time to make arrangements for childcare and to give teachers time to prepare students for the week ahead. Students who do not have personal devices at home may check one out tomorrow. We understand that some parents will elect to keep their children at home tomorrow; those individuals may make arrangements with their school to pick up a personal device if necessary. The district will monitor closely and assess the situation to determine if school from home should be extended beyond one week, and stakeholders will be notified by the end of the business day on Thursday, March 19, 2020.
Field Trips
All field trips are postponed indefinitely effective immediately.
Extracurricular Activities
Athletic events, fine arts events, and events scheduled for school organizations and clubs are postponed indefinitely as of Friday at 11:59PM. Teams and clubs will not practice or meet for the duration of school from home.
Cleaning Procedures
Upon return to a regular school schedule, the following practices—already in place—will continue:
Our custodial team members will continue cleaning classrooms daily with an approved product that kills the coronavirus. Surfaces such as desks, door handles, light switches, etc., are cleaned at the end of every school day with this product. Floors are mopped routinely.
District-wide, teachers are expected to clean classrooms as often as possible during the day, wiping down frequently used surfaces as well as Chromebooks, laptop computers, and computer lab equipment.
Our bus drivers are disinfecting regular route buses twice a day.
Our district has conducted trials with disinfectant foggers which will enable custodians to add another layer of sanitation to current daily cleaning protocols. This practice will begin prior to students returning to school.
Gatherings of Large Groups
Large group gatherings of students and staff will not take place for the duration of school from home. Procedures are currently being developed by state and local governments regarding gatherings of large groups. We are reviewing those protocols and seeking advice from those agencies; we will act accordingly once a regular school schedule resumes.
Food Services
A plan has been developed to minimize large group interactions in our cafeterias should this step become necessary once a regular school schedule resumes.
High School Students Currently Placed in Health Care Environments for Work-Base-Learning
Effective immediately, students placed in urgent care facilities, emergency rooms, nursing homes, assisted living facilities, and all other healthcare environments will be removed indefinitely from those placements.
Travel
Any student or team member planning to travel outside of the country should be aware that government and health agency protocols regarding such travel is changing almost hourly. Direct supervisors or principals should be notified prior to international travel–including cruises. Please be aware that protocols such as pay, leave, and return to work for employees who may be placed under quarantine are subject to change as the situation is developing rapidly.
These are certainly challenging times, and we understand and share the public's concern. We will continue to monitor the situation closely and rely on the guidance and advice of our healthcare partners and the Georgia Department of Education.
---
March 11th HCSD Media Release Regarding COVID-19


March 11th HCSD Media Release Regarding COVID-19


March 11th Guidance on Field Trips, Activities & Employee Travel
The reported spread of COVID-19 in the United States continues to be a concern for us all. As predicted, this remains a very fluid situation and the Hall County School District continues its work to ensure it has the most accurate and current information. We are prepared to take appropriate actions based on the guidance received from The Centers for Disease Control and Prevention (CDC), the Georgia Department of Public Health, the District 02 Health Department, and the Georgia Department of Education.
At this time, our health partners indicate the overall risk to the general public remains low and there has been no guidance indicating a need to cancel school in Hall County. Should there be a confirmed case in our community involving a student or staff member, our district would receive and follow updated guidance on what actions it would need to take.
Nevertheless, we understand that reports and rumors about potential cases in the metro-Atlanta area prompt uneasiness, concerns, and questions. Unfortunately, there are a lot of rumors and misinformation circulating. At times like this, it is important to rely on our health partners for information and guidance on what steps to take to minimize the spread of illness. With that in mind, families are encouraged to refer to the CDC website or https://www.hallco.org/web/coronavirus/ for the latest information regarding this illness and to https://www.hallco.org/web/ for updated information regarding our district's response.
Our school district's response continues to focus on minimizing the risk to students, employees, and families while keeping disruptions to instruction to a minimum. In addition, we are committed to keeping our stakeholders informed about the steps the HCSD is taking to address COVID-19 concerns.
As has been shared previously, we continue to educate about the importance of frequent handwashing, covering coughs and sneezes, and the need to stay home if one is ill.

In addition, our custodians and transportation team members have reviewed proper cleaning and disinfecting procedures and are paying particular attention to high-touch surfaces (like doorknobs, faucet handles, bus seats, etc.). If there should be a suspected case at a local school, the HCSD would follow the Health Department's guidance regarding additional cleaning measures.
The HCSD continues to monitor travel advisories, as well as travel outside of the country by students and team members, and we will update our enrollment/attendance procedures according to the CDC guidance.  We are applying that guidance to those individuals returning from travel outside the United States from areas identified as level 2 or higher that are experiencing widespread or ongoing community spread of COVID-19. (As of March 11, 2020, this includes China, Iran, South Korea, Italy, and Japan.)
We continue to communicate with the District 02 Department of Health regarding questions and concerns raised by our community and team members. If the HCSD were to be made aware of a confirmed case of COVID-19, we would receive guidance from county health professionals regarding next steps to protect the health of all stakeholders.
The HCSD has updated guidance to schools regarding student field trips and school-related travel and work-related travel by employees. (Find this information and other updates on the district's webpage about COVID-19.)
The HCSD has an on-line plan in place should school from home become necessary. Teachers are reviewing school from home procedures with students just as we do when there is the possibility of inclement weather.
The HCSD is committed to working with our health partners and government agencies to monitor this situation and we will provide updates as often as necessary. This is an uncertain time and we thank our stakeholders in advance for working with us to keep all of our students and staff healthy and safe. Please go to the HCSD's coronavirus web page for guidance on how to keep families healthy. Additionally, please remember that any student or staff member who experiences flu-like symptoms cannot be at school. Individuals must be fever-free without the aid of medication for 24 hours before returning to school.
Finally, the HCSD would like to extend its gratitude to the Gwinnett County Public School System for sharing its protocols, procedures, and communications regarding COVID-19. Working together with our colleagues enables us to put a strong plan in place to take care of all students, their families, team members, and the community at large.
GA Department of Education
Department of Public Health
Important COVID-19 Resources
FREE COVID Test Screenings
Meal Delivery Schedules
District 2 Public Health Resources
Childrens Healthcare of Atlanta Links
GA Department of Education Links
Centers for Disease Control Links
World Health Organization Links 
Frequently Asked Questions
Where can I find additional information and resources about COVID-19?
You can find the most up-to-date guidance from the Georgia Department of Public Health at dph.georgia.gov/novelcoronavirus. You can find the most up-to-date information from the Centers for Disease Control and Prevention at cdc.gov/coronavirus​. You can view information and updates from the Georgia Department of Education, including guidance released to schools, on this webpage.​
What can my student and I do to stop the spread of COVID-19?
Keep children who are sick at home. Don't send them to school.
Teach your children to wash hands with soap and water for 20 seconds. Be sure to set a good example by doing this yourself.
Teach your children to cover coughs and sneezes with tissues or by coughing into the inside of the elbow. Be sure to set a good example by doing this yourself.
Teach your children to stay at least three feet away from people who are sick.
People who are sick should stay home from work or school and stay away from other people until they are better.
What should I do if my child exhibits symptoms?
Contact your doctor, a local public health clinic, or the local board of health. The Georgia Department of Public health is currently advising that individuals who have traveled from affected countries/areas in the past 14 days and have a fever, cough, or difficulty breathing should seek medical care, and should contact their healthcare provider and inform them of their travel history before going in.
Will my child's school close?
The Georgia Department of Education is following the direction of the Georgia Department of Public Health regarding school closures. We are also advising local school districts to follow the direction of their local board of health. At this time, the Georgia Department of Public Health has advised us that students who are not ill can safely attend schools. We are in regular contact with GaDPH and will immediately inform school districts if their recommendation changes.
What will the Georgia Department of Education do to help students continue learning if schools close?
We are advising school districts to develop a plan to continue student learning should they need to close, using resources such as study packets, cable access, virtual school/online classes, etc. GaDOE's Office of Teaching and Learning is compiling virtual educational resources that will be provided to support schools' efforts.
​
​