CHS Earns College Board AP Computer Science Female Diversity Award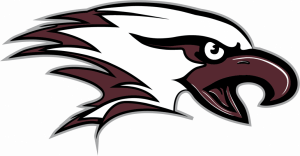 Recognized for Closing the Gender Gap in AP Computer Science Principles
 Chestatee High School has earned the College Board AP® Computer Science Female Diversity Award for achieving high female representation in AP Computer Science Principles. Schools honored with the AP Computer Science Female Diversity Award have expanded girls' access in AP Computer Science courses.
Out of the 20,000 institutions that offer AP courses, only 1,119 achieved either 50% or higher female representation in one of the two AP computer science courses or a percentage of the female computer science examinees meeting or exceeding that of the school's female population during the 2019-2020 school year. In 2020, Chestatee High School was one of 831 recognized in the category of AP Computer Science Principles.
"During an unprecedented year, Chestatee High School's female students have demonstrated their abilities and achievement in their study of AP Computer Science," said Laurie Ecke, Director of Innovative and Advanced Programs. "We are proud of this next generation of STEM and computer science professionals."
CHS teacher Darrell Skogman began teaching AP Computer Science in 2018, and then added AP Computer Science Principles the following year. His challenging and engaging classroom environment has resulted in increased numbers of both male and female participating students.
According to new College Board research, AP CSP students are nearly twice as likely to enroll in AP CSA, and for most students, AP CSP serves as a stepping-stone to other advanced AP STEM coursework. Chestatee High School's students need the power to shape technology, not just cope with it," says Stefanie Sanford, College Board chief of global policy and external relations. "Young women deserve an equal opportunity to become the next generation of entrepreneurs,
engineers and tech leaders. Closing the gap in computer science education empowers young women to build the future they want."