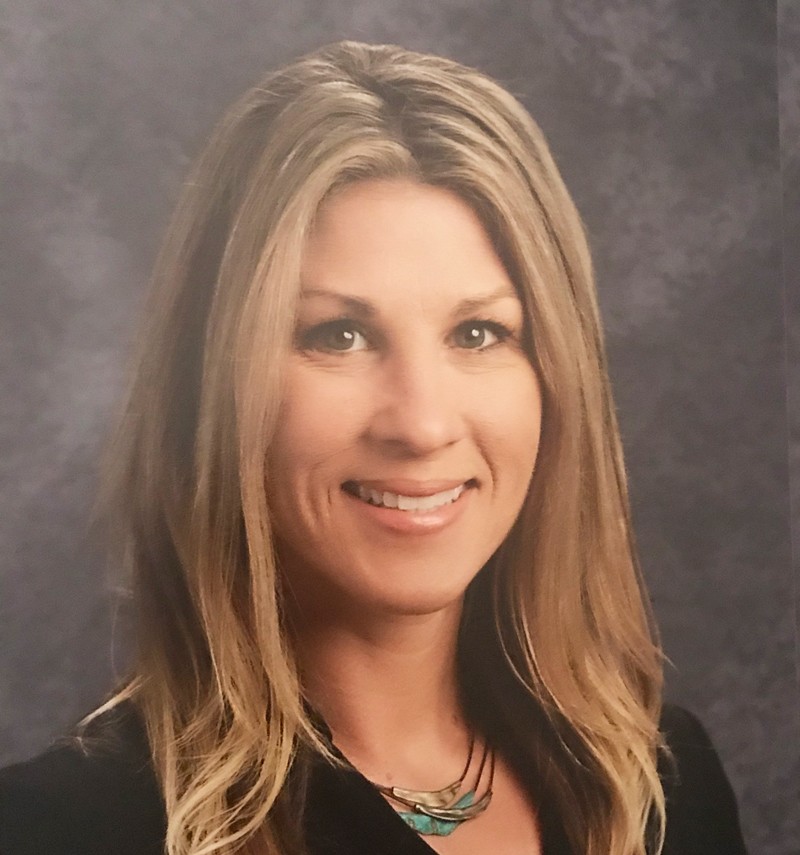 Ashley Hope to be Recommended Principal of Sardis Elementary
Superintendent Will Schofield announced today his intent to recommend Dr. Ashley Hope as the interim Principal of Sardis Elementary School. The recommendation will be made at the next board meeting on November 9, 2020. Pending board approval, Hope will officially assume her new role on November 10, 2020.
Hope has been the assistant principal at Sardis Elementary since her arrival in Hall County in 2018. She will replace Principal Neil Yarrington who announced his retirement on October 23, 2020. "Sardis Elementary will be in good hands under Dr. Ashley Hope's leadership," said Superintendent Will Schofield. "She understands that strong relationships are at the foundation of community, school culture, and solid instruction. She has a wide range of experiences in the field of education which will serve her well as principal."
Hope began her career in 1997, serving as a third grade teacher in Richmond County. She then taught kindergarten within the DeKalb and Cherokee County School Systems. From 2011-2012, she was the Race to the Top Coordinator for White County Schools. She has been an Assistant Professor in Teacher Education at both UNC Pembroke (2012-2014) and Valdosta State University (2014-2016). From 2016-2018, she worked at the Georgia State Department of Education as an Assessment Specialist. "I'm honored Mr. Schofield has put his faith and trust in me to lead Sardis in this capacity," said Dr. Hope. "I want to thank him and The Board of Education for giving me the opportunity to serve our Sardis Bobcat family. Sardis is a very special school, and one I consider the most caring place on Earth. Our staff are some of the best I have had the pleasure of working alongside, and I'm enthusiastic about Sardis' future."
Hope holds a Bachelor of Science Degree in Elementary Education from the University of Oklahoma, a Masters of Education Degree in Leadership and Administration from Georgia State University, and a Doctoral Degree in Curriculum and Instruction from Piedmont College. She is also the proud mother of two children: son, Evan, serving in the U.S. Army, and daughter, Sophia, a freshman at Georgia College.
For further inquiries, please contact Dr. Ashley Hope: ashley.hope@hallco.org
Brad Brown, Assistant Superintendent for Personnel: Brad.brown@hallco.org
El superintendente Will Schofield anunció hoy su intención de recomendar al Dr. Ashley Hope como el próximo director de la escuela primaria Sardis. La recomendación se hará en la próxima reunión de la junta el 9 de noviembre de 2020. A la espera de la aprobación de la junta, Hope asumirá oficialmente su nuevo cargo el 10 de noviembre de 2020.
Hope ha sido la subdirectora de Sardis Elementary desde su llegada al condado de Hall en 2018. Reemplazará al director Neil Yarrington, quien anunció su retiro el 23 de octubre de 2020.
"La Primaria Sardis estará en buenas manos bajo el liderazgo de la Dra. Ashley Hope", dijo el superintendente Will Schofield. "Ella comprende que las relaciones sólidas son la base de la comunidad, la cultura escolar y la instrucción sólida. Tiene una amplia gama de experiencias en el campo de la educación que le serán de gran utilidad como directora ".
Hope comenzó su carrera en 1997, sirviendo como maestra de tercer grado en el condado de Richmond. Luego enseñó jardín de infantes dentro de los sistemas escolares de los condados de DeKalb y Cherokee. De 2011 a 2012, fue la Coordinadora de la Carrera a la cima para las escuelas del condado de White. Ha sido profesora asistente en formación docente tanto en UNC Pembroke (2012-2014) como en la Universidad Estatal de Valdosta (2014-2016). De 2016 a 2018, trabajó en el Departamento de Educación del Estado de Georgia como especialista en evaluación.
"Me siento honrado de que el Sr. Schofield haya depositado su fe y confianza en mí para dirigir Sardis en esta capacidad", dijo el Dr. Hope. "Quiero agradecerle a él ya la Junta de Educación por darme la oportunidad de servir a nuestra familia Sardis Bobcat. Sardis es una escuela muy especial y considero el lugar más cariñoso de la Tierra. Nuestro personal es uno de los mejores con los que he tenido el placer de trabajar y estoy entusiasmado con el futuro de Sardis ".
Hope tiene una Licenciatura en Educación Primaria de la Universidad de Oklahoma, una Maestría en Educación en Liderazgo y Administración de la Universidad Estatal de Georgia y un Doctorado en Currículo e Instrucción de Piedmont College.
También es la orgullosa madre de dos hijos: su hijo, Evan, que sirve en el ejército de los Estados Unidos, y su hija, Sophia, estudiante de primer año en Georgia College.
Para más consultas, comuníquese con la Dra. Ashley Hope: ashley.hope@hallco.org
Brad Brown, asistente del superintendente de personal: Brad.brown@hallco.org