2019 Teacher Of The Year Frank Zamora Recognized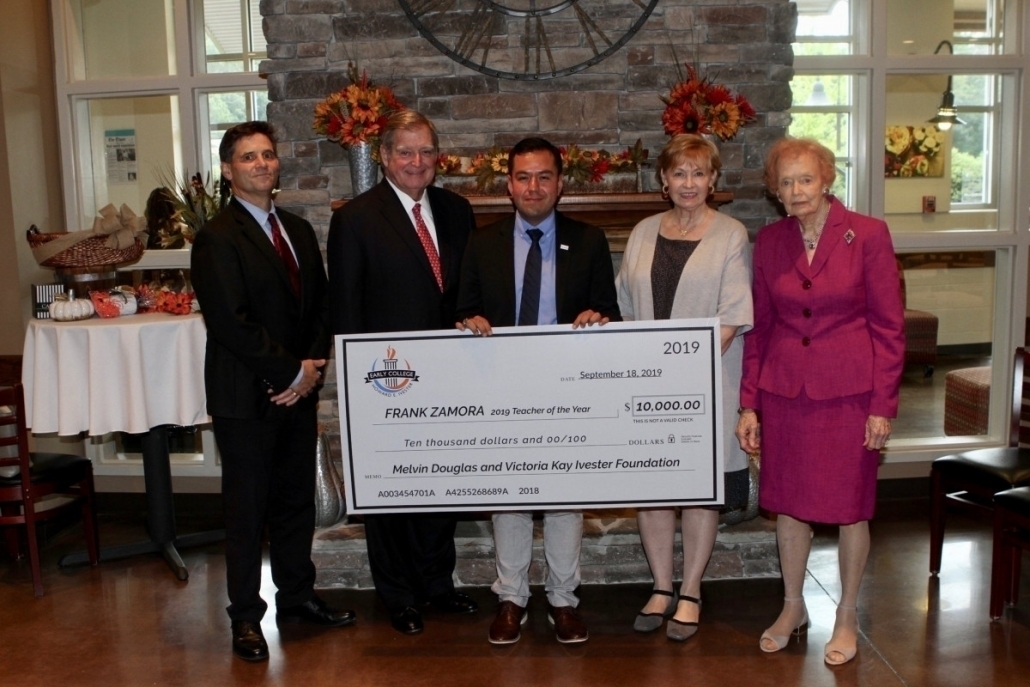 The Hall County School District and the Melvin Douglas and Victoria Kay Ivester Foundation recognize the 2019 Teacher of the Year, Mr. Frank Zamora. Mr. Zamora received an award for 10,000 dollars—thanks to a generous contribution from the Ivester Foundation.
The Ivesters and Hall County School District celebrate Mr. Zamora and teachers across the district, state, and nation, who make a positive impact on the lives of students.
Congratulations to Frank Zamora, the 2019 Hall County Schools-Ivester Teacher of the Year.