2805 Sardis Road
Gainesville, GA 30506
Phone: (770) 532-0104
FREE MONEY!
Sardis participates in several FREE fundraisers. We have raised thousands of dollars through these free programs. We are always looking for individuals and business partners to support us. Learn more about our programs and how you can help raise money for Sardis for FREE!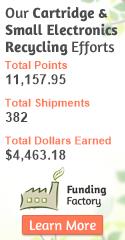 Funding Factory Organization ID #33552
Thank you to the businesses already recycling on our behalf:
Kraft CPAs, Nashville, TN
Georgia Mountains YMCA
Booster Club
The goal of our Booster Club is to provide a safe and productive environment that enables children to learn and apply the principles of teamwork, discipline, dedication, and sportsmanship. We facilitate the development of strength and character in every child that participates. Participation in our team is open to all boys and girls in the Gainesville, GA area.
We are sustained by the efforts of volunteers who display an extraordinary amount of commitment and hard work, ensuring that our team is a positive influence in the lives of our children. We also strive to provide a service to our community by providing a healthy outlet for children and opportunities for the community to unite.
Sportsmanship Teamwork Strength Character Discipline Dedication
Our team is registered as a non-profit organization. We appreciate the generous support of the community, local merchants, and civic organizations.
Sardis Booster Club
Gainesville, GA
President- Chris Fawcett, 770-540-7765 This e-mail address is being protected from spambots. You need JavaScript enabled to view it
Treasurer- Terrie Hudson, This e-mail address is being protected from spambots. You need JavaScript enabled to view it


Mailing address:
Sardis Booster Club
2805 Sardis Road
Gainesville, GA 30506