2805 Sardis Road
Gainesville, GA 30506
Phone: (770) 532-0104
FREE MONEY!
Sardis participates in several FREE fundraisers. We have raised thousands of dollars through these free programs. We are always looking for individuals and business partners to support us. Learn more about our programs and how you can help raise money for Sardis for FREE!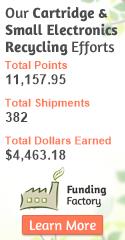 Funding Factory Organization ID #33552
Thank you to the businesses already recycling on our behalf:
Kraft CPAs, Nashville, TN
Georgia Mountains YMCA
3rd-5th Grade SEARCH

This year, Mrs. Allen will be working with 3rd, 4th and 5th grade SEARCH students. Check here often to see what these students have learned, created, and produced. For more information about week to week happenings click on the link for Mrs. Allen's teacher website:
Click here for a copy fo the "Welcome to SEARCH parent letter": search_news_welcome_letter.pdf This document contains our weekly schedule, information about communication and our program goals for the year.
PARENT MEETING: SEPT 22nd, 6-7pm in the Media Center/Library
See below for a summary of what we will be working on for the first month of school:

Get ready to USE YOUR BRAIN!!!
As we get to know each other the first few weeks, we'll be working on activites that will help students think creatively, critically and stretch our thinking.
Questioning and thinking skills lead to higher level learning!