2805 Sardis Road
Gainesville, GA 30506
Phone: (770) 532-0104
FREE MONEY!
Sardis participates in several FREE fundraisers. We have raised thousands of dollars through these free programs. We are always looking for individuals and business partners to support us. Learn more about our programs and how you can help raise money for Sardis for FREE!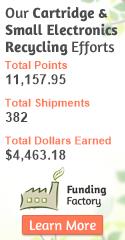 Funding Factory Organization ID #33552
Thank you to the businesses already recycling on our behalf:
Kraft CPAs, Nashville, TN
Georgia Mountains YMCA
Get students excited about reading and vocabulary. Your students will be motivated to read constantly—during recess, at lunch, at home, everywhere! They'll read carefully, thoroughly, and always be eager for more.

Receive reliable, objective information. You'll get valuable data on students' library book reading, literacy skills development, vocabulary development, and more, so you can help them become better readers.

Help every student master standards. With Accelerated Reader, students read more, thereby becoming more well read students. Scores improve on state tests and more students master standards—research proves it.

Improve students' attitudes for learning. Enthusiasm for reading spreads to all subjects as students experience success. Teachers using Accelerated Reader report higher attendance, fewer discipline problems, and improved attitudes about school.

Keep all students challenged. You can continually guide students to appropriate books within their Zone of Proximal Development (ZPD). This means you can ensure that every student is challenged without being frustrated.
Grade Level Awards