2805 Sardis Road
Gainesville, GA 30506
Phone: (770) 532-0104
FREE MONEY!
Sardis participates in several FREE fundraisers. We have raised thousands of dollars through these free programs. We are always looking for individuals and business partners to support us. Learn more about our programs and how you can help raise money for Sardis for FREE!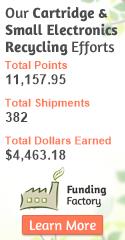 Funding Factory Organization ID #33552
Thank you to the businesses already recycling on our behalf:
Kraft CPAs, Nashville, TN
Georgia Mountains YMCA
Dear Sardis Families,
I would like to take the opportunity to introduce myself. My name is Neil Yarrington and I am honored to be your child's principal. I am looking forward to working with you and your child in reaching his or her full potential. I believe that communication is key to a great parent-school relationship. I encourage you to contact me if you ever have any questions or concerns. I am looking forward to a wonderful and exiting remainder of the year with you and your children.
Sincerely,
Neil Yarrington