2805 Sardis Road
Gainesville, GA 30506
Phone: (770) 532-0104
FREE MONEY!
Sardis participates in several FREE fundraisers. We have raised thousands of dollars through these free programs. We are always looking for individuals and business partners to support us. Learn more about our programs and how you can help raise money for Sardis for FREE!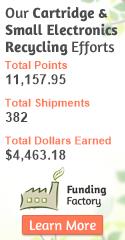 Funding Factory Organization ID #33552
Thank you to the businesses already recycling on our behalf:
Kraft CPAs, Nashville, TN
Georgia Mountains YMCA
Sardis T-Shirts $12 each
Spirit Wear Design #1
Spirit Wear Design#2



Contact Julianna O'Dell for ordering information: This e-mail address is being protected from spambots. You need JavaScript enabled to view it
Math Counts & Accelerated Reader (ACR) Needs Sponsors!
Our campaign to keep our Math Counts & Accelerated Reader t-shirt program for 2013-2014 is underway. Our goal is $5,000 which will pay for the t-shirts provided to Sardis students who reach the required reading and mathematics milestones by the end of the school year. This goal will also allow us to help cover the cost of the Accelerated Reader software subscription. If you have a business that would like to advertise on the t-shirts, we would love to hear from you. You can download a
packet of information . Contact Charlotte Cliche for more information at This e-mail address is being protected from spambots. You need JavaScript enabled to view it or 770-633-5666.
Thank you to the 2012-2013 Sponsors of Math Counts & Accelerated Reader Program!
Supply list for the upcoming school year.
Sardis Chorale Performance, May 15th, 2013
<< Start < Prev 1

2

3 4 5 6 Next > End >>


Page 2 of 6