2805 Sardis Road
Gainesville, GA 30506
Phone: (770) 532-0104
FREE MONEY!
Sardis participates in several FREE fundraisers. We have raised thousands of dollars through these free programs. We are always looking for individuals and business partners to support us. Learn more about our programs and how you can help raise money for Sardis for FREE!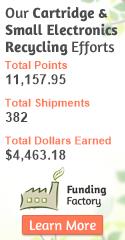 Funding Factory Organization ID #33552
Thank you to the businesses already recycling on our behalf:
Kraft CPAs, Nashville, TN
Georgia Mountains YMCA
Nurse Julie depends on parent contributions to maintain the clinic at Sardis. Below is a list of items she uses everyday taking care of our children. These items are always in short supply. If you are able to send in any of these items to help stock our clinic, the kids at Sardis with skinned knees, sore throats and upset tummies will appreciate your help!
Paper Towels

2oz - 4oz disposable cups (for dispensing medication)

Sponges (made into ice packs for boo boos)

ziploc bags (sandwich sized, also for ice packs)

bandaids (all sizes)

antibacterial wipes

cotton balls
Dear Sardis Families,
Another school year is upon us! We are excited to begin a new year with past friends and new friends. I want to welcome everyone. Sardis is a place where children come first! Our staff, students and families make our school a very special place.

I am honored to be part of this wonderful team. We want to welcome our new speech teacher, Laura Harwood, and our new counselor, Monie Shope. Eve Schaap and Monie Shope will job share counseling responsibilities this year. Some teachers have changed grade levels or instructional roles as well.

Jennifer King is teaching first grade, Mary Jane Ables is teaching second grade, Mandy Connell is teaching third grade, Debbie Rials is teaching fourth grade, Terry Fung and Margie Reed are teaching fifth grade this year. Kim Allen will provide enrichment opportunities and gifted instruction to upper grades students. Deanna Fawcett will provide gifted instruction to lower grade students, and will continue her coaching responsibilities. Nina Bravo will teach Spanish immersion to the two first grade classes that had Spanish in kindergarten last year.

In addition, she will teach the two new groups of kindergarteners taking Spanish. Our teachers will expand our enrichment program to included daily enrichment activities. Enrichment Clusters will remain on Wednesday afternoons. Enrichment allows students to learn by exploring an area of interest or passion.

I encourage you to become involved at Sardis. Join PTO, assist with cluster planning or resource ideas, volunteer to tutor or help in classrooms. We love to have our parents help! Parents, watch for PTO dates, parent conference notices, and informational meetings to be announced.

Our instructional focus will be expanding enrichment and learning opportunities through best teaching practice. Bev Moody is a Hall County math coach that will assist us with strategies and teaching practices to improve student achievement in mathematics as well.

My door is always open. Feel free to provide feedback, discuss concerns, acknowledge strengths, and share ideas. Sardis is a great place to be! I look forward to another great year!

 

Neil Yarrington

Sardis Enrichment School Principal

" A Rising Tide Lifts All Ships!" Dr. J. Renzulli
Publix rewards Sardis every time someone uses their Publix Partner card when they buy groceries. You may get them from the front office, give some to family and friends to use when they shop
<< Start < Prev 1 2 3 4 5

6

Next

>

End

>>


Page 6 of 6