2805 Sardis Road
Gainesville, GA 30506
Phone: (770) 532-0104
FREE MONEY!
Sardis participates in several FREE fundraisers. We have raised thousands of dollars through these free programs. We are always looking for individuals and business partners to support us. Learn more about our programs and how you can help raise money for Sardis for FREE!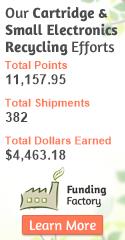 Funding Factory Organization ID #33552
Thank you to the businesses already recycling on our behalf:
Kraft CPAs, Nashville, TN
Georgia Mountains YMCA
The Sardis SEARCH program (identified gifted and talented students) has begun a classroom business called, The SEARCH Design Company. They are located at Sardis Enrichment School under the classroom leadership of Mrs. Kim Allen and Mrs. Deanna Fawcett.
The SEARCH Desigin Company is currently selling greeting cards designed by Sardis students. Please consider incorporating these creative Christmas, UGA and GT cards into your holiday season this year. SDC also offers All Occasion and Birthday cards!
Click any image to download a larger version for easy viewing:
Use the Regular order form to order complete sets (12 cards and envelopes) which offer one of each card in a card collection.
Use the Custom order form to order a set (12 cards and envelopes) of a single design from any card collection.
Each set of 12 cards and envelopes is $10
Final orders must be received no later than Friday, November 22nd with payment in full. Checks are payable to "SARDIS".
If you have any questions please contact Mrs. Allen or Mrs. Fawcett at Sardis by phone 770-532-0104 or by email:

Kim Allen Deanna Fawcett
This e-mail address is being protected from spambots. You need JavaScript enabled to view it This e-mail address is being protected from spambots. You need JavaScript enabled to view it


We thank you for any support and help you can give us toward this project. We also hope you enjoy our card creations!

Sardis 1st - 5th Grade SEARCH Students

Operation Christmas Child: Bobcat Style!
For the past few weeks, the students in 4th Grade Type 3 Enrichment have been generating ideas about how

they can help others. They have decided to lead our school to participate in the Operation Christmas Child

program and adapt it to be "Bobcat Style"!

What is Operation Christmas Child?
Operation Christmas Child began in the US in 1993. Since its start,

over 80 million boys and girls around the world have been touched by this program. Each year Operation

Christmas Child brings a message of hope to children in need through giving each child a gift-filled shoe

box. For most children in need, this is the only gift they will receive this year.

Why do we want to participate in this program?
This is a service opportunity that allows our school to

help underprivileged children around the world. We are encouraging families in our school community to

be involved in this worthy cause. We would like to fill and send as many shoe boxes, representing the

students of Sardis, as possible!
It's Cookie Dough Fundraiser Time!
On Wednesday, you received a packet for our annual Cookie Dough Fundraiser. All funds will go toward funding the Enrichment Clusters and Arts in the Schools. This is our big fundraiser for Sardis and we thank you for your participation in the fundraiser. Last year, we raised over $6,000...let's see if we can beat it this year!!
Thank You for Your Participation
We love the idea of selling Otis Spunkmeyer cookie dough not only because it's so easy
to sell, but also because it's—
• A well-known brand whose gourmet quality is preferred and trusted by consumers
• Made with the finest ingredients including real butter. Contains 0 grams trans fats, no added
preservatives and no partially hydrogenated oils
• Preportioned for convenience—no thawing, scooping, or mixing
If you have any questions or concerns, please feel free to email them to This e-mail address is being protected from spambots. You need JavaScript enabled to view it . Thank you for your participation in making this fundraiser a fantastic success!

Happy selling,
Sardis PTO
<<

Start

<

Prev

1

2 3 4 5 6 Next > End >>


Page 1 of 6